Pictures taken yesterday, 2 clones about 45 days old... I think. tried diff lighting for the sake of the picture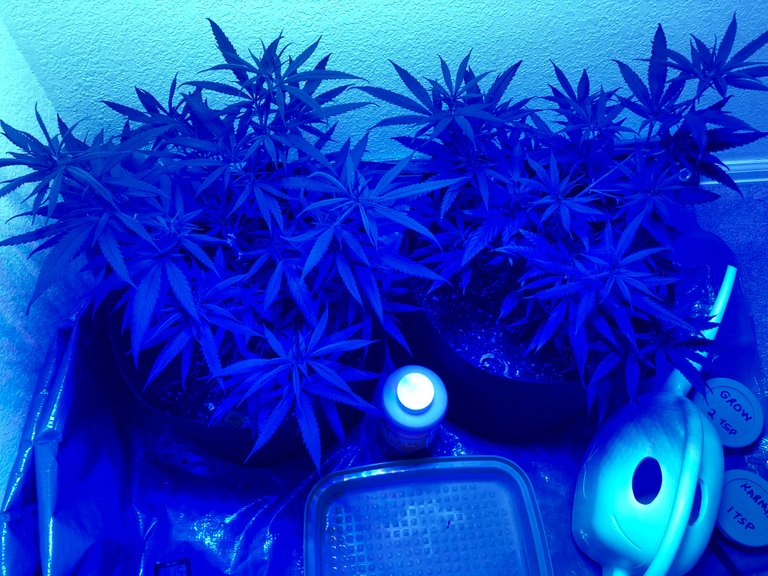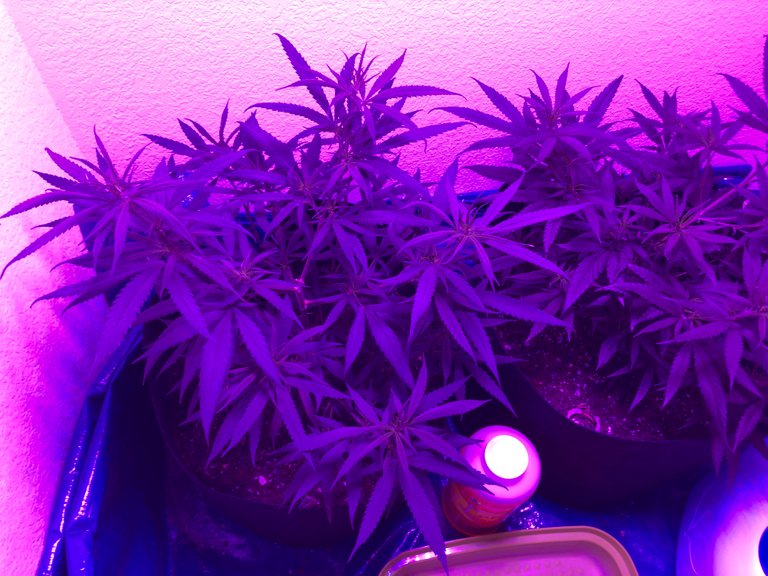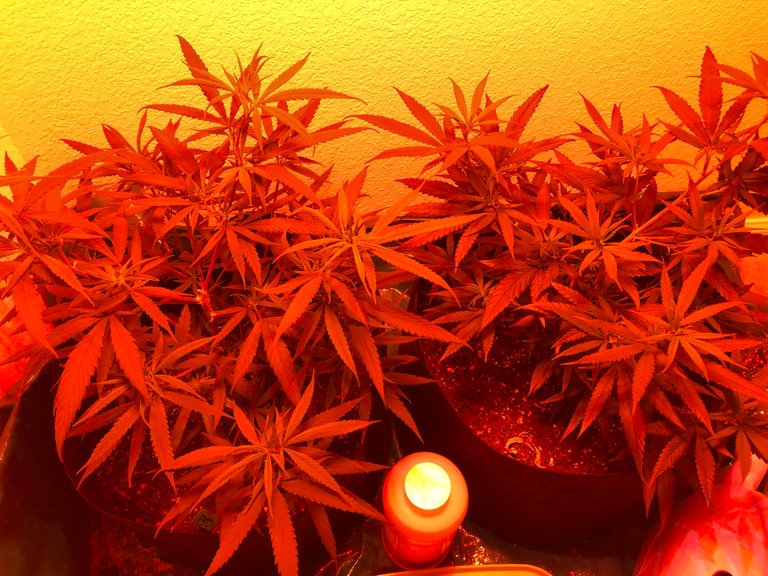 I bought a couple of 5 gal fabric pots and used up the last of Happy Frog soil. Then I mixed in about a cup of azomite in each pot and all I gave them was water (tap water that's sat out for a couple of days) for the first 3 weeks. I wanted to give them a chance to adapt to their new soil
I've only added nutrients once so far, liquid karma and botanicare grow.
I topped both plants once and that's all the training I'm going to do this time, don't trust my expertise in that area.
This closet is in the room where I use the computer.... I must look at those plants 50 times a day...
Lighting is on an 18 / 6 schedule. IDK if it's true but I read that some darkness will allow the thc to strengthen, anyway it seems more .. natural. I've been smoking since woodstock but it's been illegal all this time and I didn't really educate myself on growing it.
This is my second grow. The first grow was a learning experience and I got help from @ELAmental and @jonyoudyer , thanks guys.
Trying hard to keep this simple, we'll see, things seem to get complicated all by themselves sometimes. lol
When I can buy an ounce of shake for $40 .. btw.. .is shake not as good or why would anyone buy the same strain and 4 times the price. I have to be missing some info here. - doesn't make sense to spend too much on growing it
and the estimated thc varies greatly within the same strain.... seems a bit helter skelter
I don't know :) but I like seeing things grow and it's just a good time
oh, almost forgot...
Epstein didn't kill himself