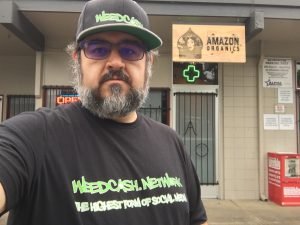 First day rocking the Weedcash gear around town and got some good response! Went into Amazon Organic in Eugene, OR which is my main shop and they loved it. Got to spend some time and talk about Steem, Weedcash, Bitcoin and other crypto related stuff with the bud tenders. They showed some real interest and want me to get some stickers to leave out at the shop, so I would say that is a good score! I am supposed to come back some time during the week and talk to the GM of the shop to get some official posts going for the shop! Super pumped!
My score on this cloudy Shatterday in Eugreen Oregon was a quarter of some Tahoe Dream flower from Millersville Farm and a gram of Tropicana Cookies concentrate from Bobsled extracts. If you are in the area you should check them out, they are the only shop in town (that I have found) that accepts credit and debit cards, they even take my Bitpay and Spend crypto Visa cards, lol.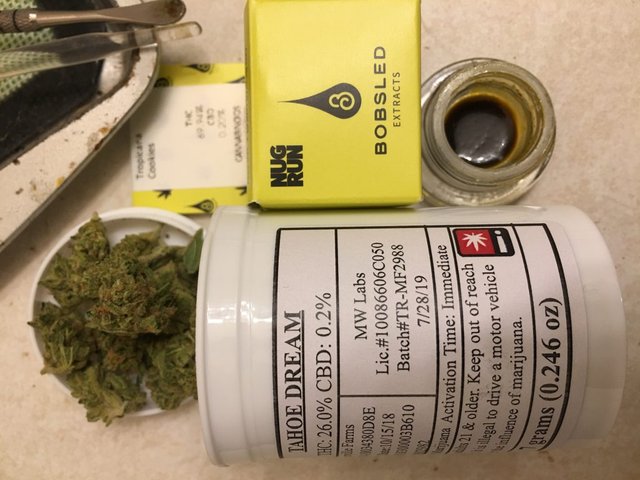 Anyway, hope everyone has an awesome weekend!
Be Cool, Be Real, and Abide!

---
Posted from my blog with SteemPress : http://www.adamvinsant.com/2019/09/08/first-dispensary-trip-rocking-weedcash-gear/
---