Bought at Buddy's Place in Trail, BC $20 taxes in
Caliber – Lemon Z (11% THC) – Buddy's Place – Trail, BC
Look 4/5
What you would like to see each every time a nice big bud. Not overly moist or sticky but decently trimmed and very handsomely sized.
Freshness 3/5
If you know Lemon Z you recognize the smell instantaneously it's not overpowering but fairly in line with Citizen Stash or Weed Me's renditions.
Smell 5/10
Faint but there somewhere in the ether.. at this point purely value for your money and probably be gone by the time the boveda takes charge. Strain title really explains the smell in a nutshell.
Taste/Smoke 6/10
Smooth, cured well again the taste is faint but there. Weed Me has the best tasting Lemon Z and Citizen Stash the longest high but again value you for your money.
High 15/20
Perky Sativa nice morning pickup like coffee perfect for a daily driver tends to mix this value buys with some more premium stuff, mixed it with Sensi Wizard the results were fantastic. First time trying Caliber... I am a fan. High lasted for a solid hour and half of getting shit done.
34/50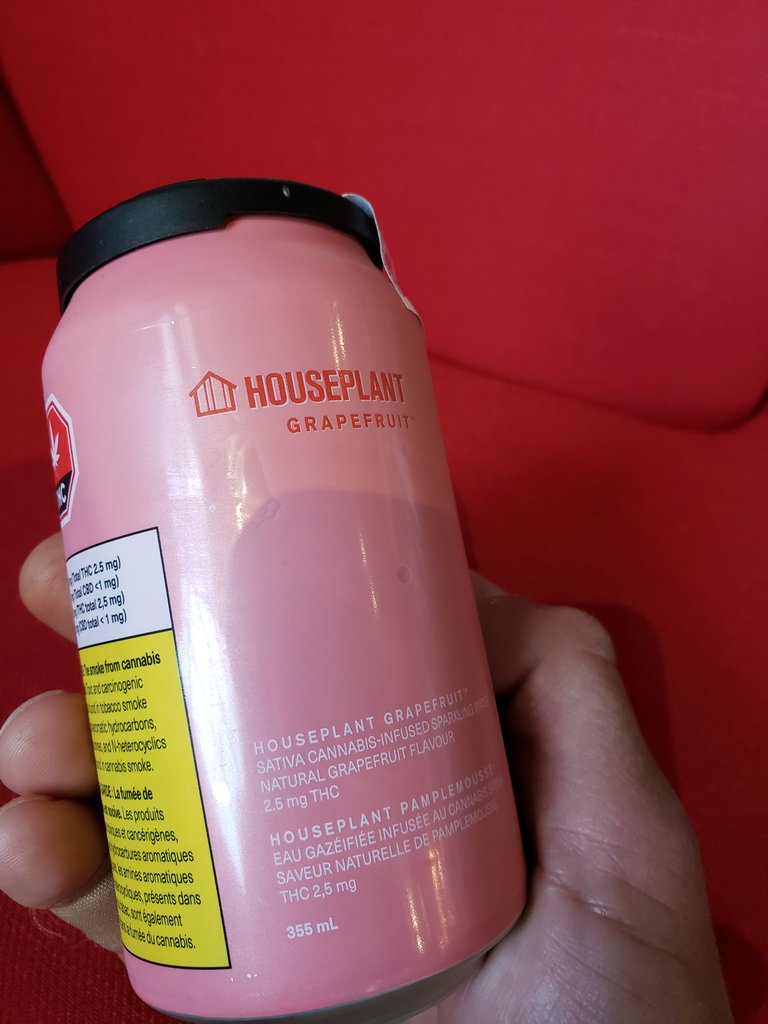 Bought at Buddy's Place in Trail, BC $5 taxes in
Other than the expensive price tag I am a massive fan of this drink. I have never been one to get into edibles for numerous reasons however these new drinks are awesome! The grapefruit taste is exquisite, not to sweet but just right, low sugar, low calories and so damn refreshing. I can see a lot of people drinking less alcohol as they get into these drinks. I find they are ideal for when you don't want to be ducking out for a toke. Despite the low potency I feel it does the trick, fast-acting, hangs around for a good bit and I can just see these drinks especially this one taking off in the future. The only funny part to me.. is you can't legally buy a 6 pack lol.
8/10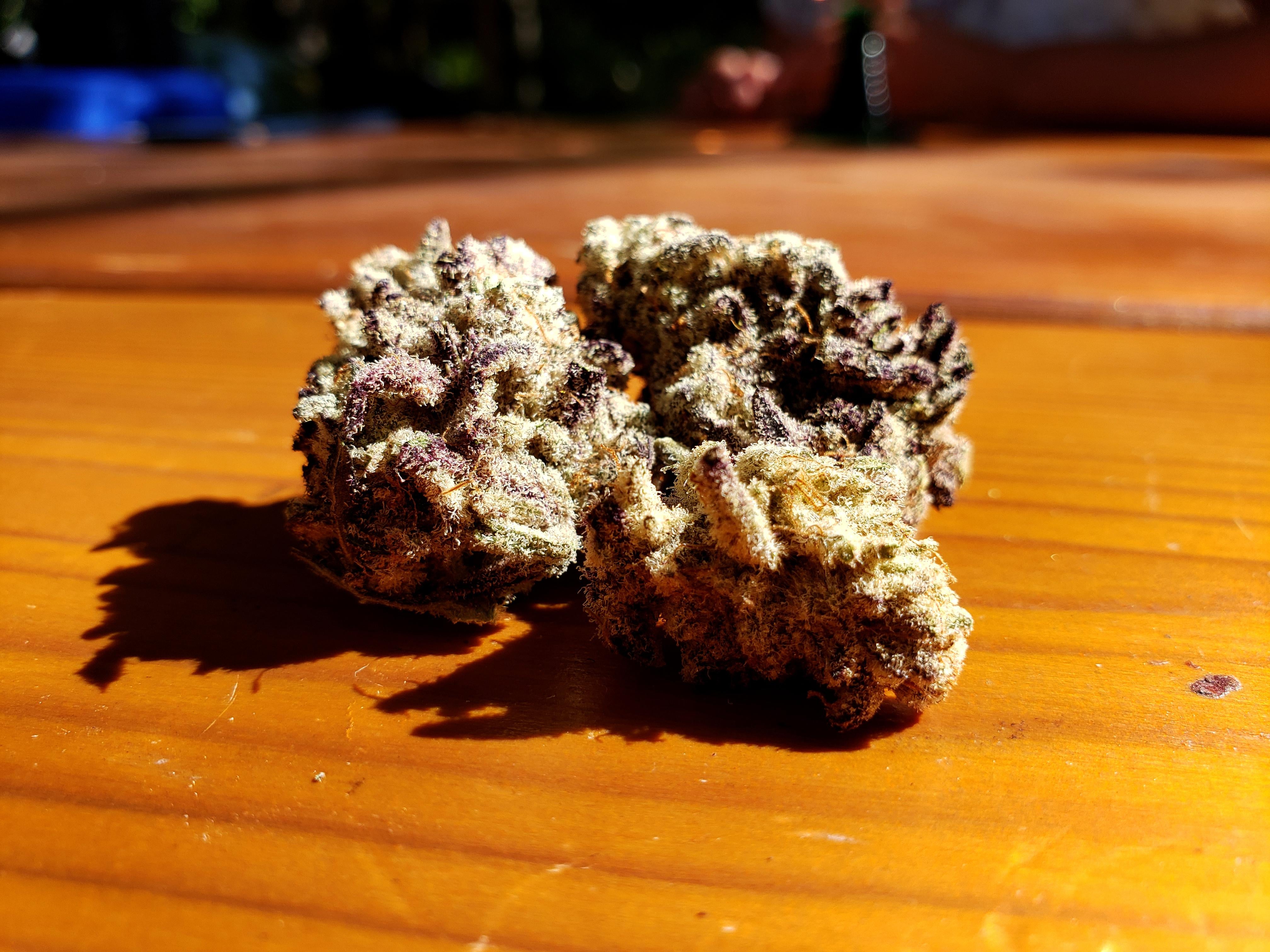 Bought at Cannabisson in Kelowna, BC $59 taxes in
Look 5/5
Best looking buds I have ever seen. I have had this strain multiple times and every time Citizen Stash always delivers the goods. Purple, frosty, almost like these buds are from another planet.
Freshness 5/5
Moist, no seal but buds were still vibrant, juicy and sprung like a trampoline of dankness.
Smell 10/10
Vanilla, creamy, sweet like nectar.
Taste/Smoke 10/10
Ultra-smooth, ultra-rich and ultra-creamy. Insanely delicious and always a treat. Wedding Crashers has it beat but still, the taste is phenomenal.
High 20/20
A perfect hybrid that leaves you lively, relaxed, social and able to put the dots together on the great mysteries of life you've been thinking about. Very long high, nice and potent. I tend to mix it with my value strains to get more life out of the eight and every time the MAC-1 flavour overpowers anything I put it with and the high well the high is dynamite I could eat this stuff for breakfast, lunch and dinner.. it would be dessert for every meal.
50/50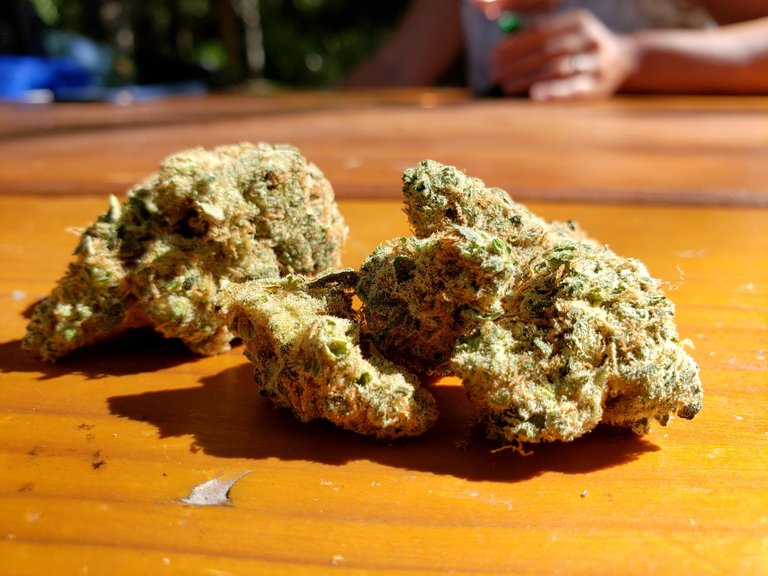 Bought at Cannabisson in Kelowna, BC $48 taxes in
Look 4.5/5
Gorgeous buds, perfect moisture, bright green with lots of orange frillies.
Freshness 5/5
Very fresh, squeezability factor is legit these buds bounce back like they were made in heaven. Heaven being Nova Scotia that is.
Smell 9/10
Sweet, slightly fruity with some serious limonene stank in a really good way. The foresty earthy creeps up after in the nasal passage subtle but there. Straight fire but not an eruption.
Taste/Smoke 8/10
As always Highland always has the cure is mind-blowingly good, they have it done to a science.. a science of love. Everything I've tried from them as been insanely smooth, like your inhaling part of a cloud of healing each and every time. Peppery after the finish but sweet upfront slightly touch of aerosol in the naso but just ridiculously clean and smooth tasting.
High 20/20
Long-lasting, very potent, the first attempt at smoking a joint had to put it out 1/3rd of the way through which never happens. Not for the faint at heart by any means. This weed will send you places. Have a plan or a question for this trip maybe even bring a towel. Found myself meditating at the beach at 6 am watching the sunset come up serious grounding effects on this toke.
46.5/50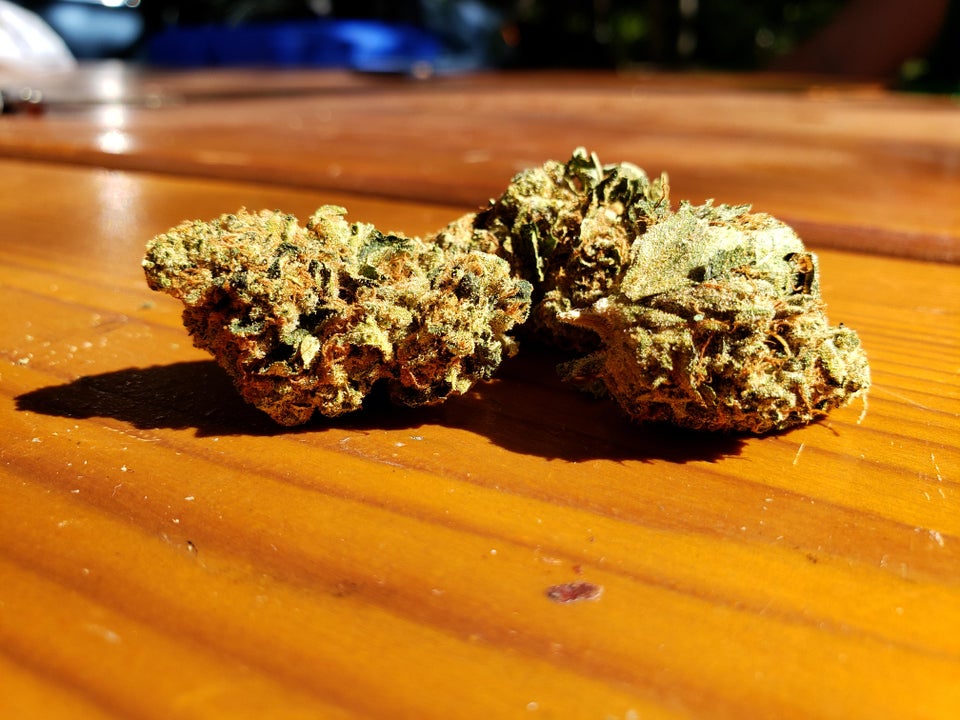 Bought at Cannabisson in Kelowna, BC $50 taxes in
Look 4/5
Very sexy looking buds a little scraggly though but three buds make up the whole package. Definitely has a dark dank sinister look almost reminds me of a sour kush definitely OG in their somewhere.
Freshness 4/5
The deep hearty kush smell fills your nose with zinger terps, buds are a little on the dry side but still sticky no finger busting this stuff.
Smell 8/10
Intoxicating like an ocean breeze of tranquillity and kushyiness, the smell alone is relaxing and sunny.
Taste/Smoke 10/10
Super smooth, very pleasant in every way. Deep rich kush taste with a touch of sweetness and a slight peppery after splash. A hearty hit, that hits you right in the back of the throat like a nice glass of cognac.
High 16/20
Great high very cerebral but my body felt chill too and willing to go along for the ride of a vocational type. I wish the high lasted longer but it's intense that's for sure. Perfect smoke for social settings but if you are sharing do not let a rookie green out taking too many pulls it is definitely potent. Clearly pricey but a nice touch to a sunny vacation which was my justification and I don't regret it one bit. Qwest is a treat and a real deal escape from reality.
42/50