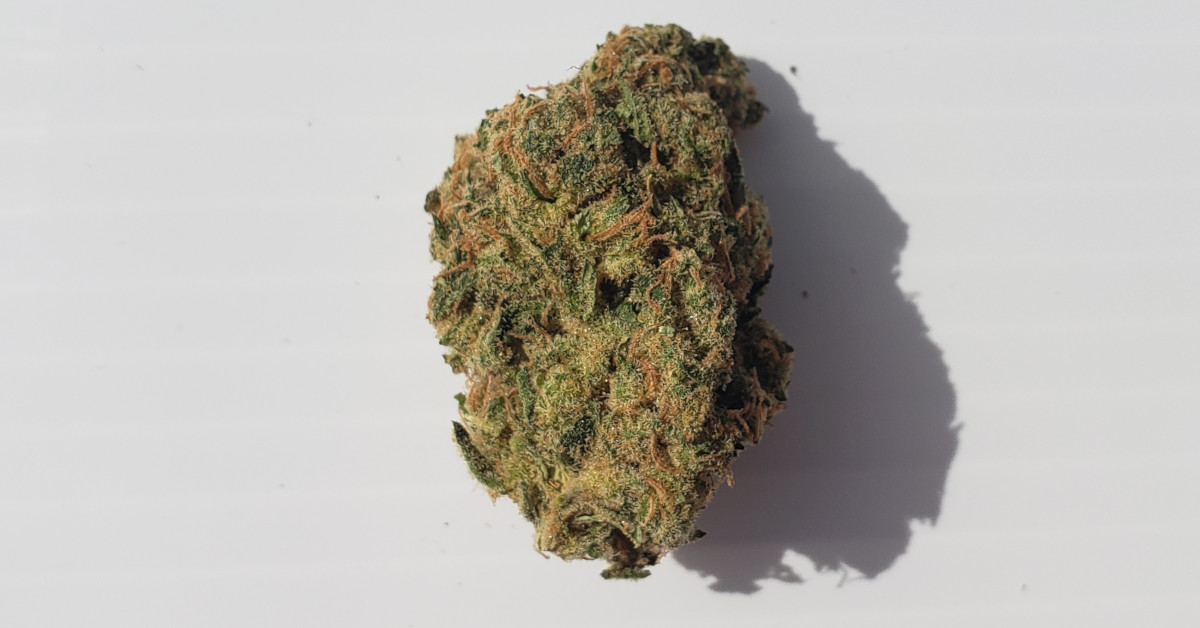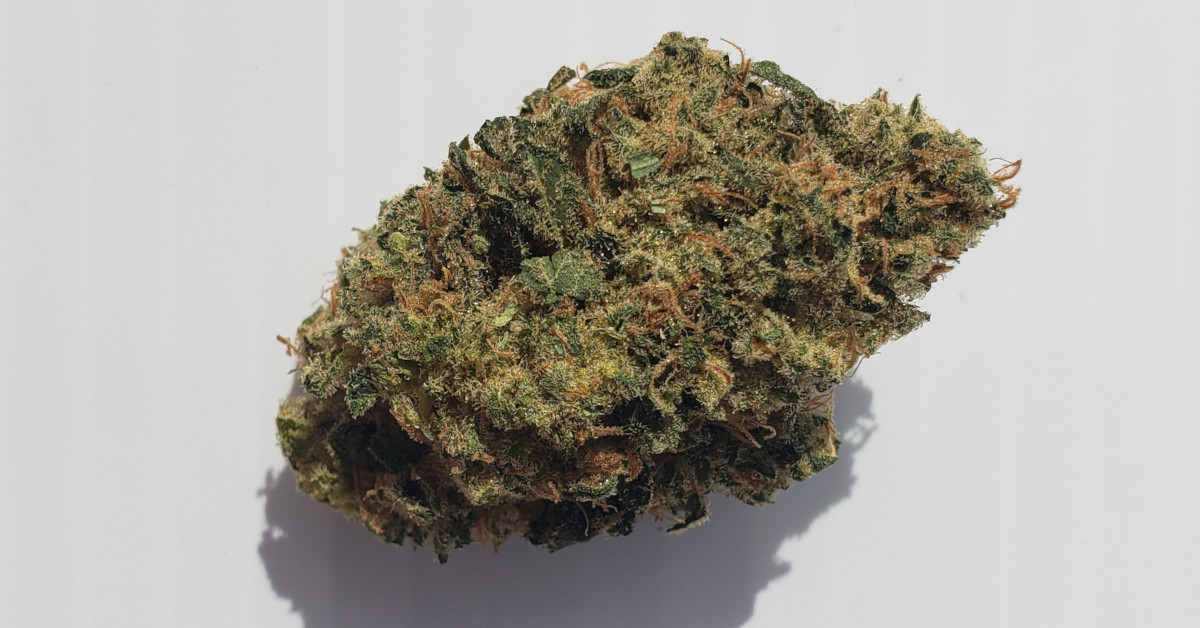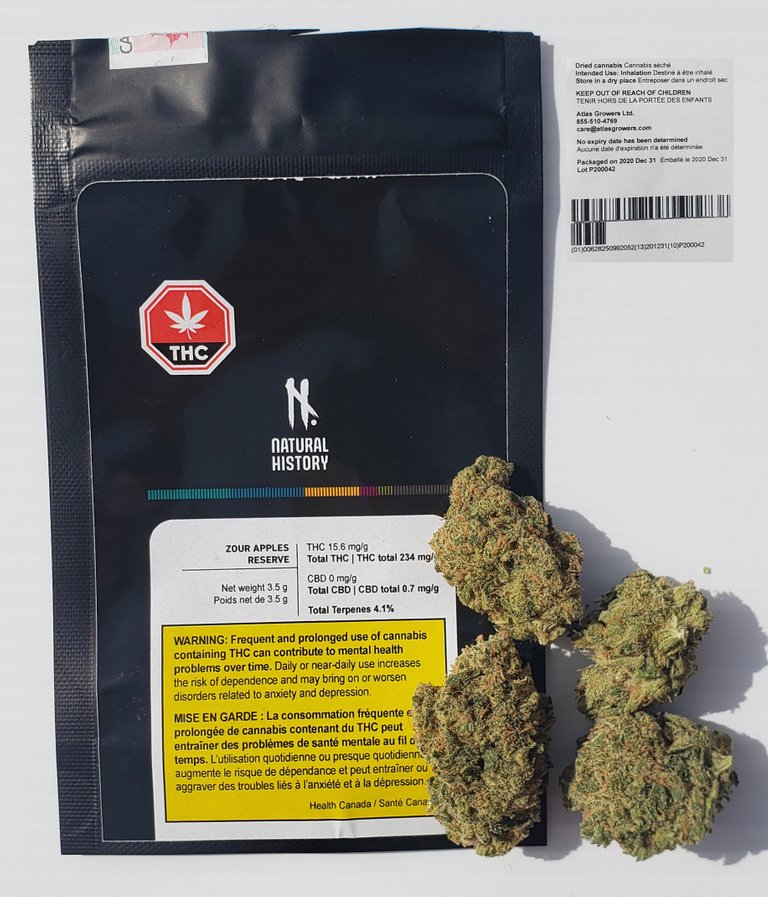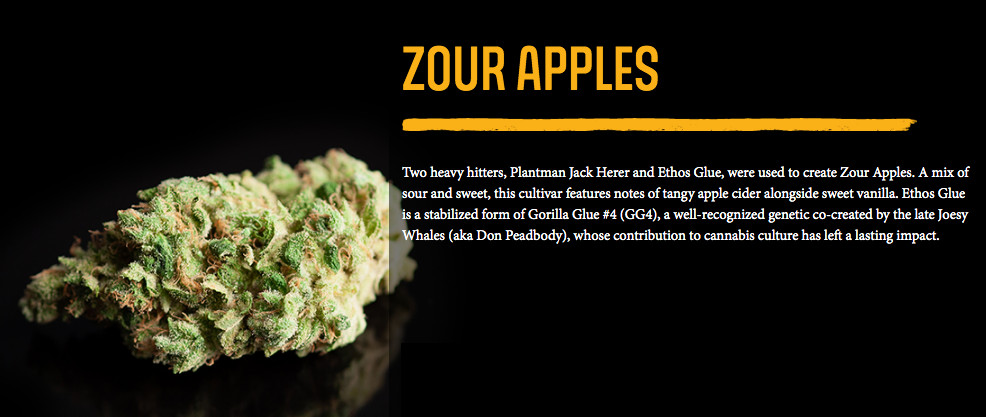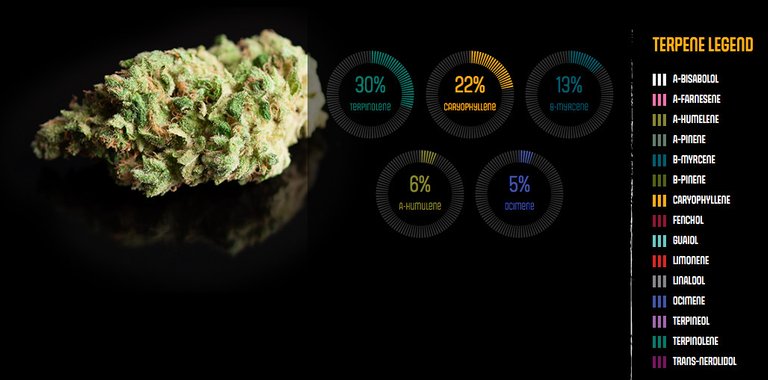 Zour Apples (Plantman Jack Herer x Ethos Glue) by Natural History
Sour green apple goodness fresh, candy sweetness, upfront, personal and heavenly. They must use some high-quality H20 over at Natural History. The tingly after taste transcribes into a euphoric upbeat lively high where I feel like I am the Robocop of creativity. I cherish cultivars like this flavour, intensity and uniqueness moments like this are hard to forget. The high is subdued at the beginning then a nice rush of energy kicks found me cutting wood and stacking it in no time. I am already a big fan of the LA Kush Cake by Natural History and well this right up there just on the other end of the spectrum equally as potent maybe not as tasty but definitely heavy-hitting perfect for the connoisseurs willing to relish in the flavour despite a hefty price point. God damn, I love you Natural History full disclaimer though I am a budtender.
23.4% THC, $ 48 all in purchased at Buddy's Place Trail, BC.
Lot: P200042
Packaged: 2020-12-3
Total Terpenes: 4.1%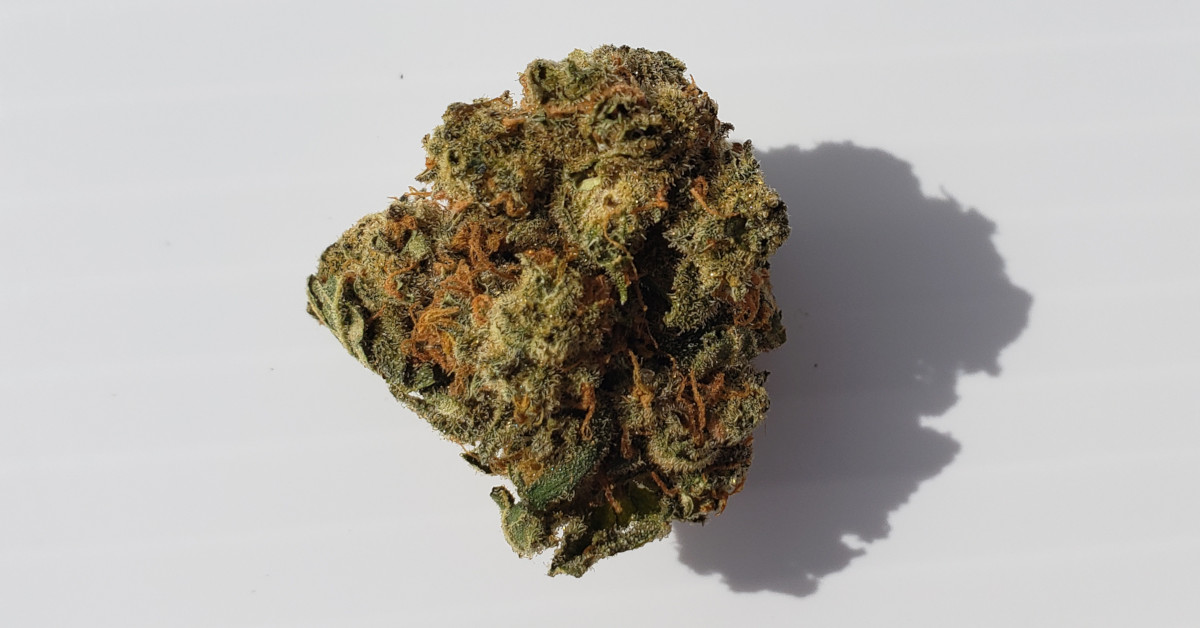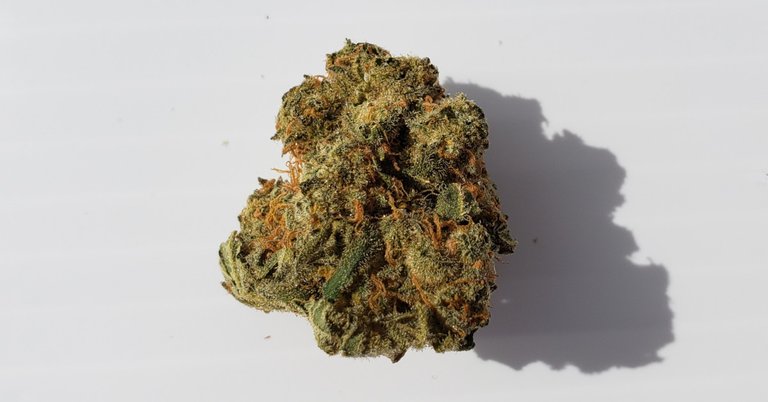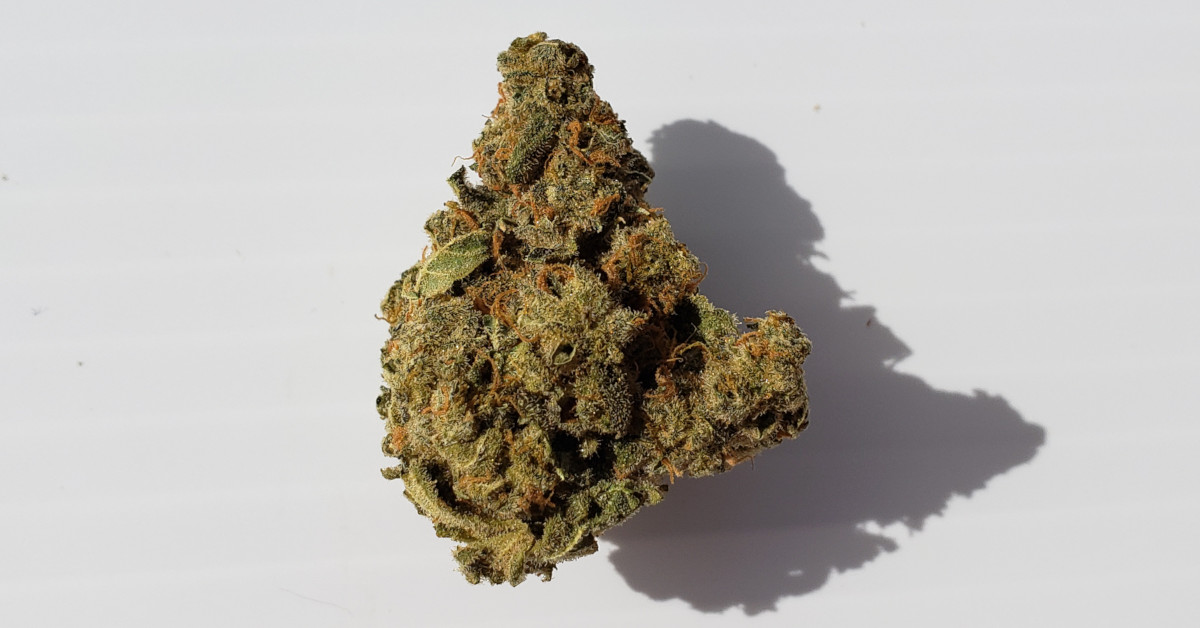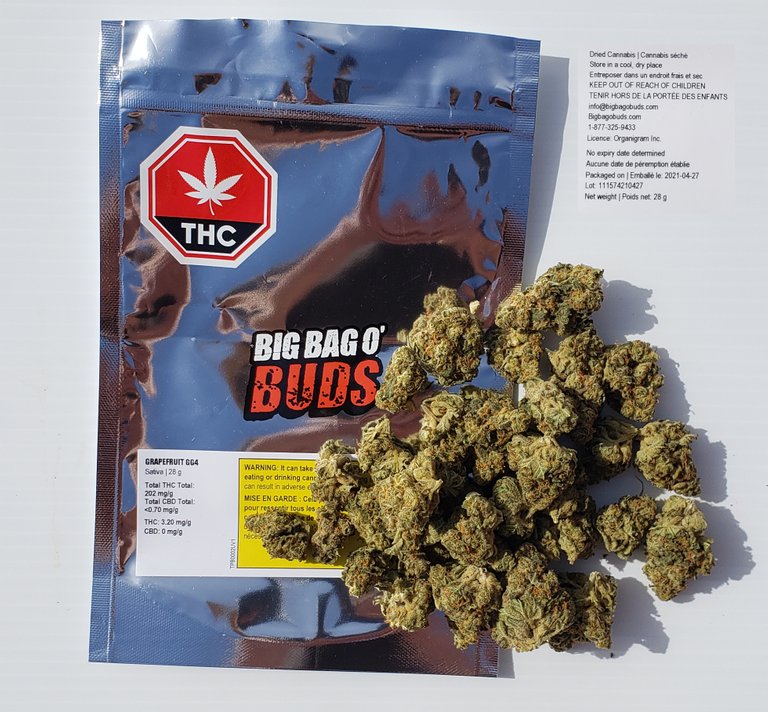 Grapefruit GG4 by Big Bag O'Buds
This ounce is lovely. Despite the lack of flavour and aroma, the buds are healthy, plump, springy, hearty just like a big old bag of buds should be. The flavour is a little spicy, medium grapefruity with a sweet citrus tart finish that leaves my mouth puckered which is chill cause I am a sucker for grapefruit anything. After a doobie the high creeps on me leaving me motivated and cutting through any procrastinating instincts. Sativa high I can feel the effects of the GG4 assisting with my focus. Potency is a spot on a big fan of this purchase despite the lack of flavour and aroma. Smooth smoke, nice aftertaste that coats the mouth, solid high and great bag appeal bud wise.
20% THC, $ 140 all in purchased at Buddy's Place Trail, BC.
Lot: 111574210427
Packaged: 2021-04-27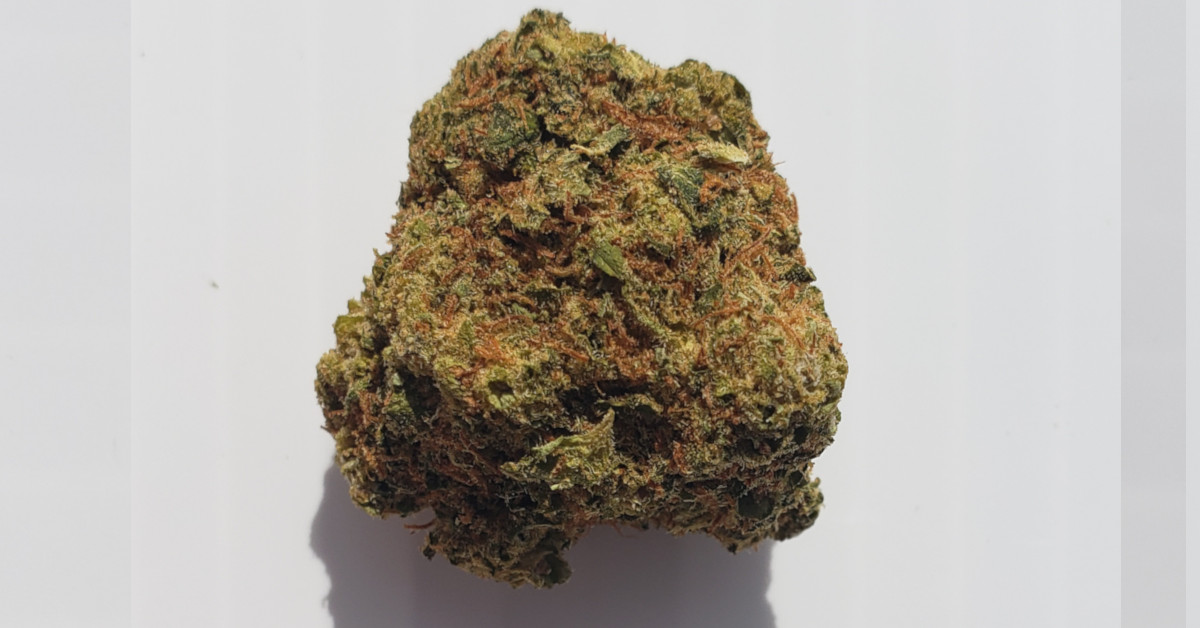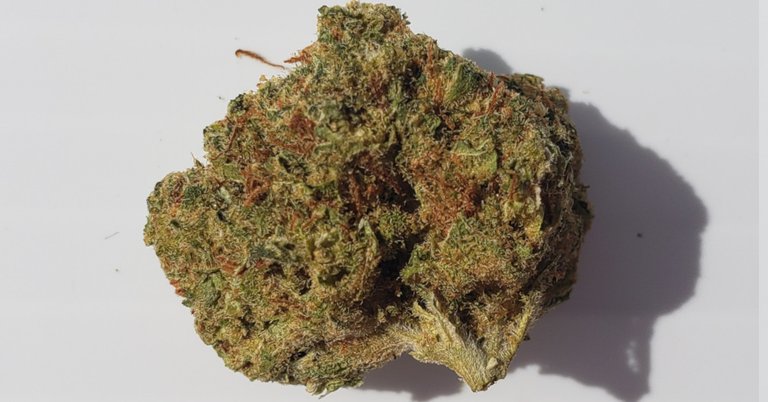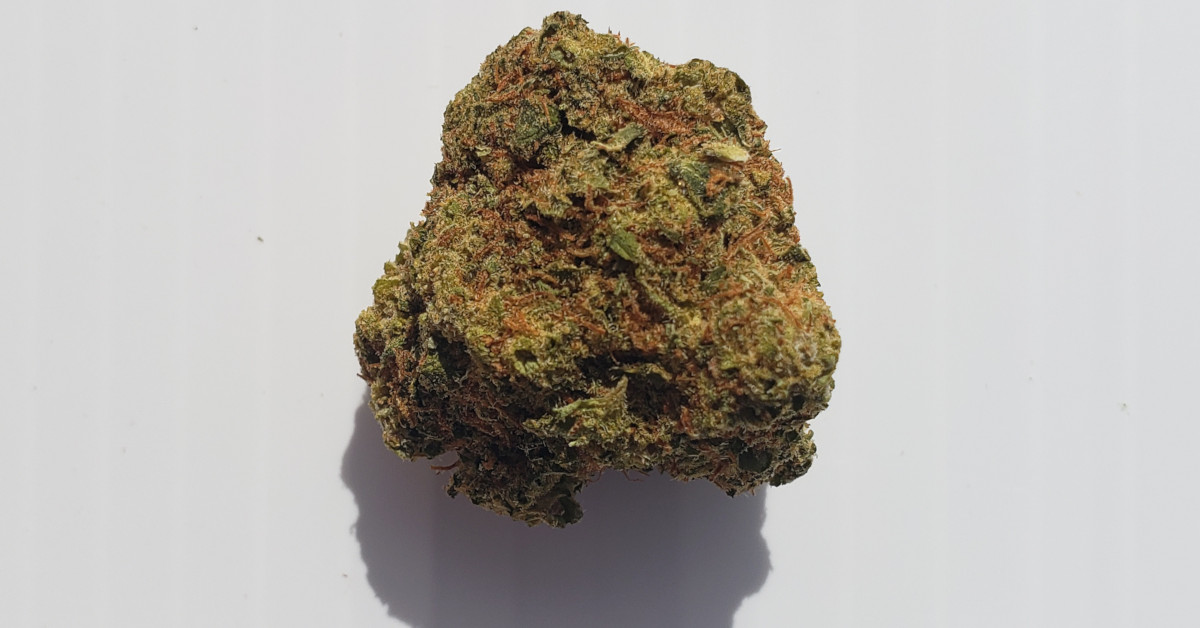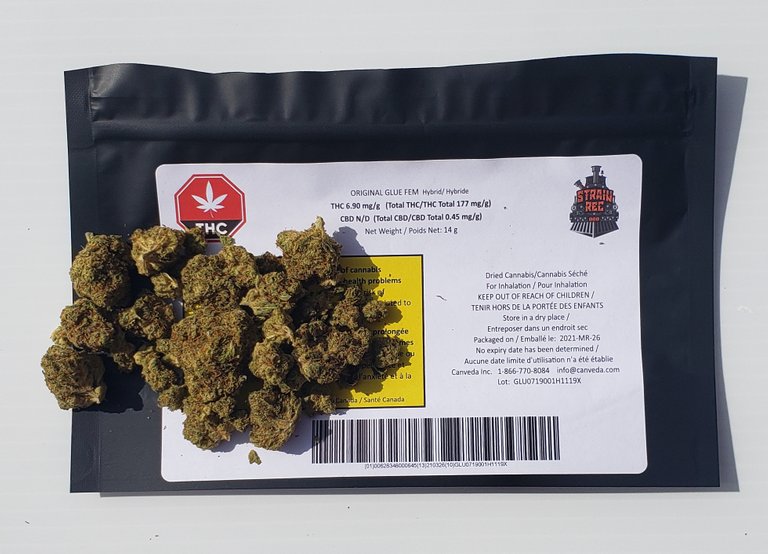 Original Glue Fem by Strain Rec
This that straight cheeba cheeba easy on the wallet mind-bogglingly delicious and potent. I get bubblicious grape sweetness with a little gas and a creamy finish like crème Brulee. So potent I found myself staring into the abyss at times.. so fun I want to thank Strain Rec personally spread that Reddit karma. This grass even made my face tingle although the half zip was mainly popcorn nugs it was sticky and moist no need for the boveda just straight into the mason. I highly recommend this glued meaning of life experience. I understand the hype now cause this highness is truly delightful in a pleasantly plump euphoric kind of way especially when life is like a roller coaster.
18% THC, $63 (half oz) all in purchased at Buddy's Place Trail, BC.
Packaged: 2021-03-26
Lot: GLU0719001H1119X