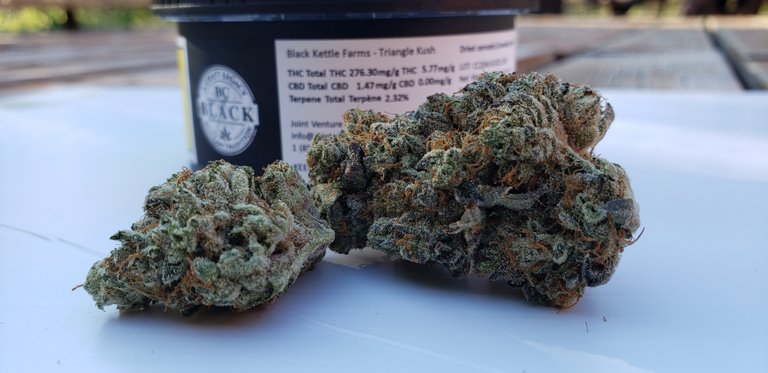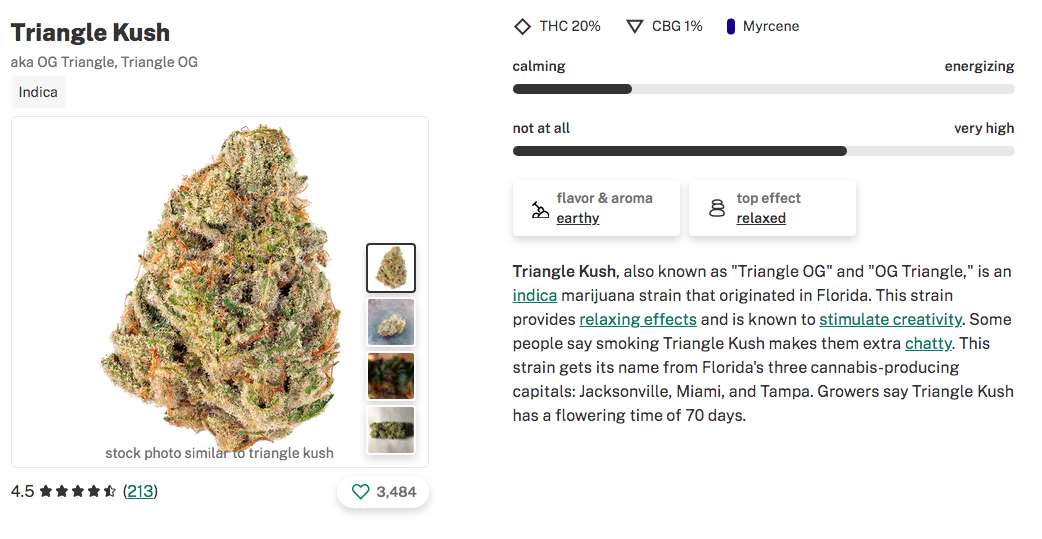 Source
Triangle Kush by Black Kettle Farms
Clairvoyance, sinister gas meets sweet earthiness followed by an old school effect of let's focus on things and get'r done attitude. Smooth, like oxygen from the tank of dank. Heady with the cerebral squeeze. Trippy and fuzzy, it was so potent, had me hanging new paintings rearranging the walls. It's like the OG of the East coast, heavenly and nostalgic, like an old truck that ain't going to let you down cause the genetics stayed true, and they don't make them like they use to.
27% THC, 3.5 grams, purchased for $38 plus tax at Buddy's Place in Trail, B.C.
Lot: CC20AUG2021.001
Packaged on: August 20th, 2021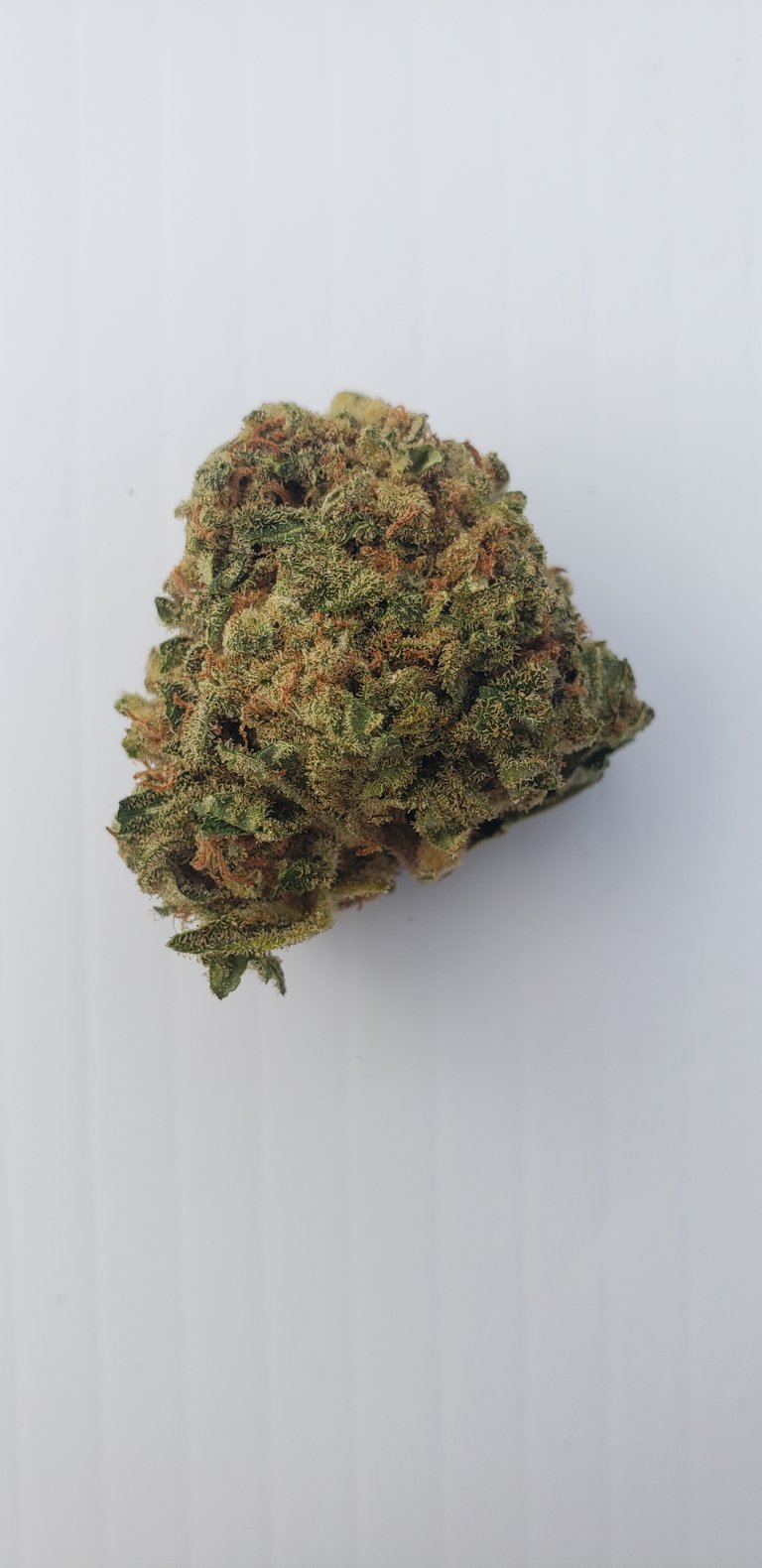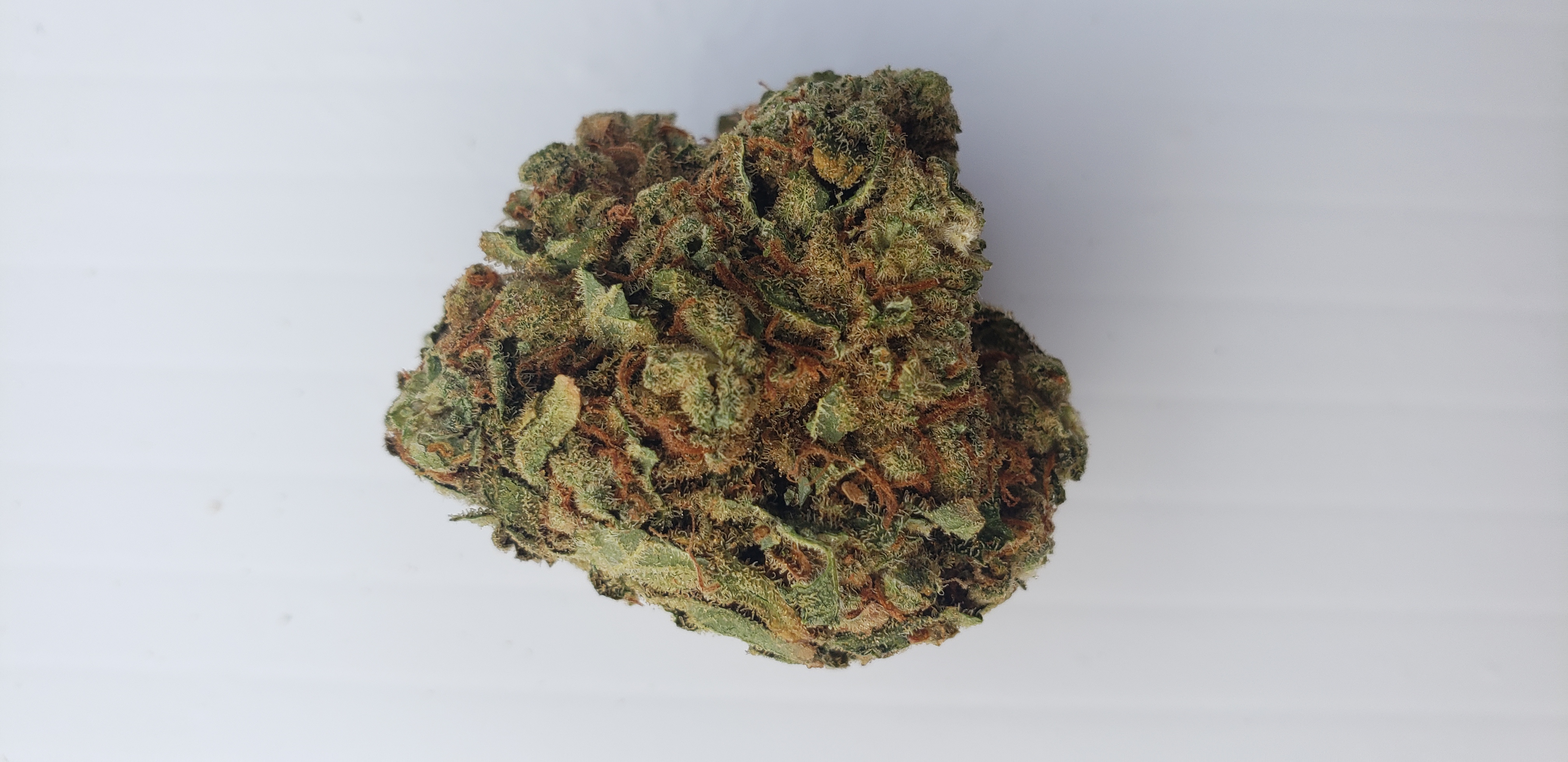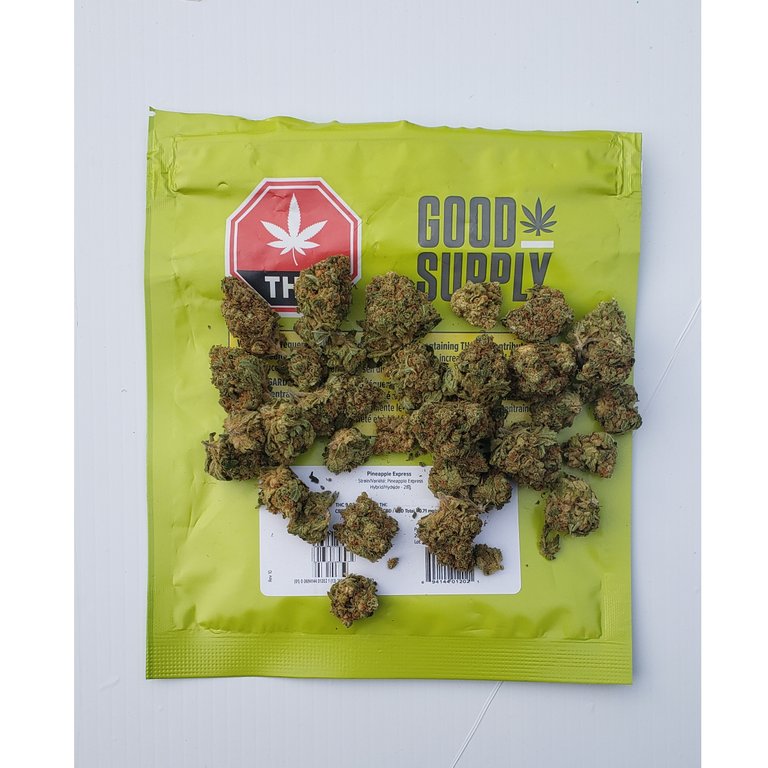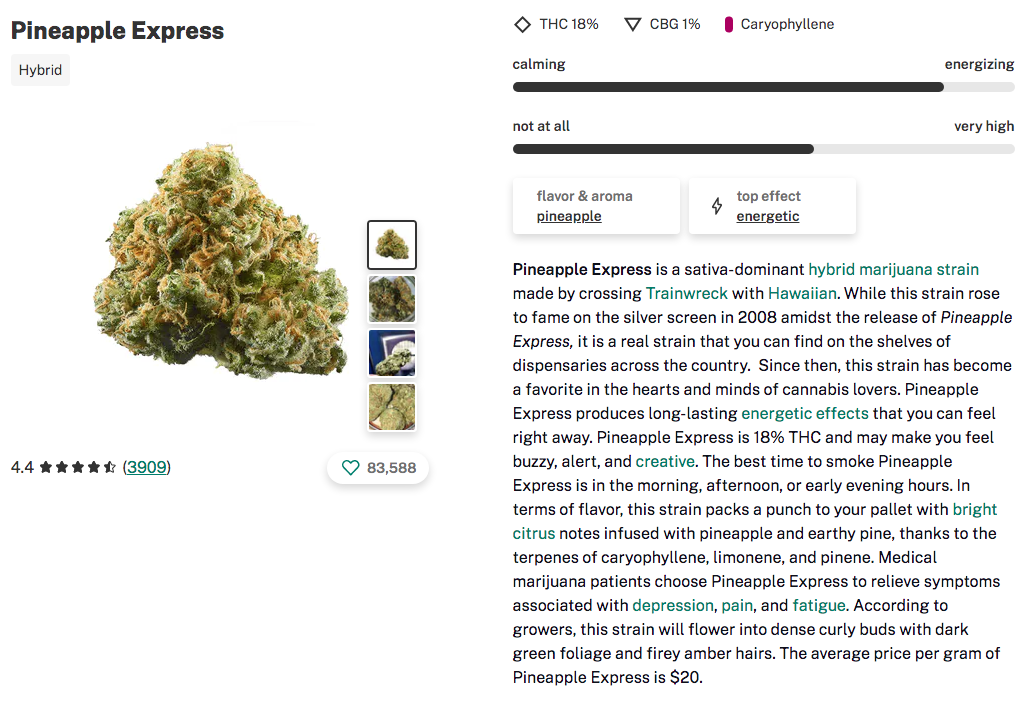 Source
Pineapple Express by Good Supply
Subtle yet sweet, slightly tropical, super smooth with a nice tart after zest finish leaving your cheeks puckered. Buds were plump and squishy, a little scraggly, dark green with lots of orange hairs and amber trichomes. The nose is lacking, but all that jazz when it comes to effects. Effect wise my face tingled a little at first then a rush of energy came over me, increasing my ability to focus on accomplishing such tasks as vacuuming the ceiling. I was in La La Land in a good way, in a shocking way, in a holy cow batman kind of way this is the best Sativa ounce I've had yet. I've got to give it to the big guys every once in a while as this is a job well done, a breath of fresh energized air that I am always going to have in my repertoire.
22% THC, 28 grams, purchased for $130 plus tax at Buddy's Place in Trail, B.C.
Lot: 3101722093
Packaged on: July 13th, 2021