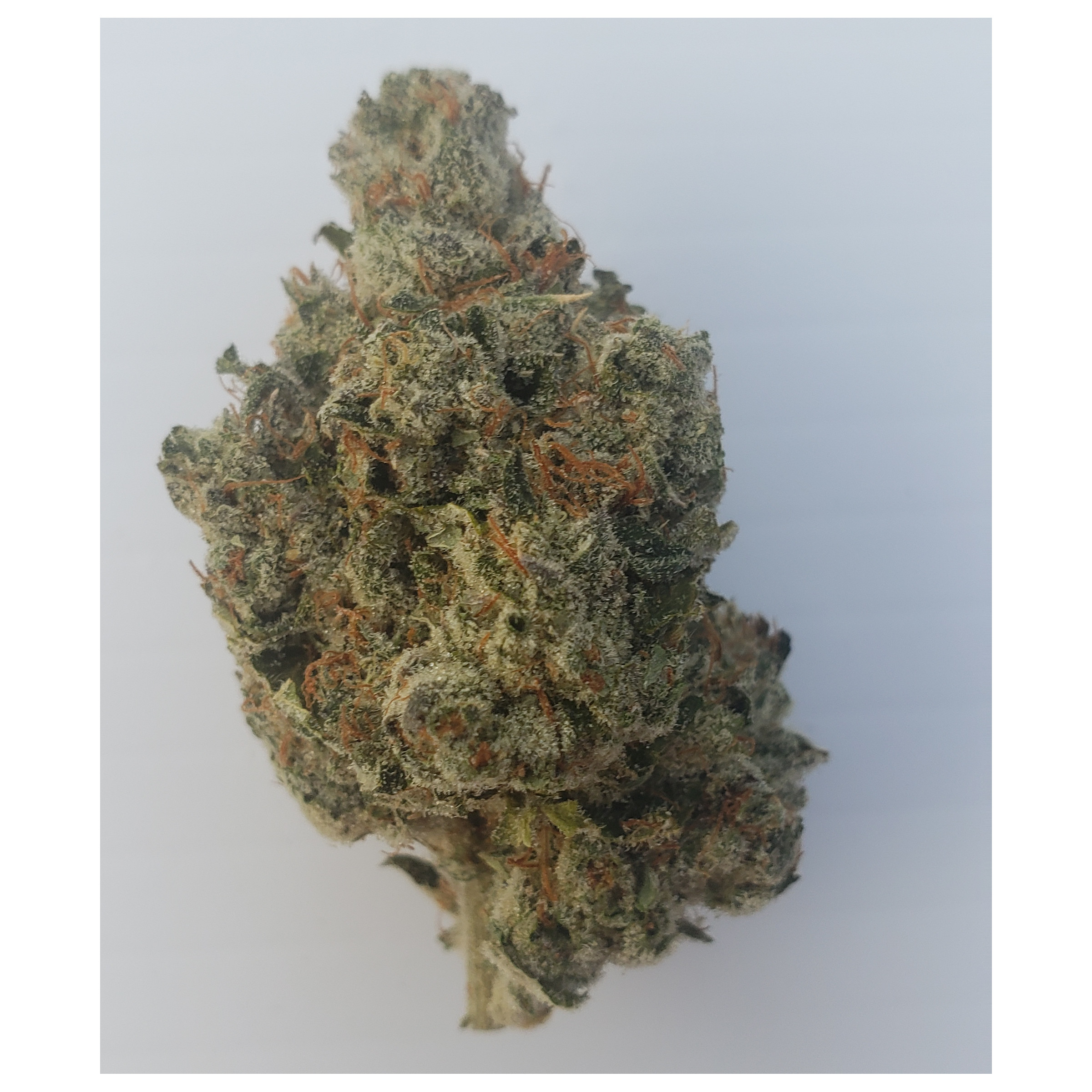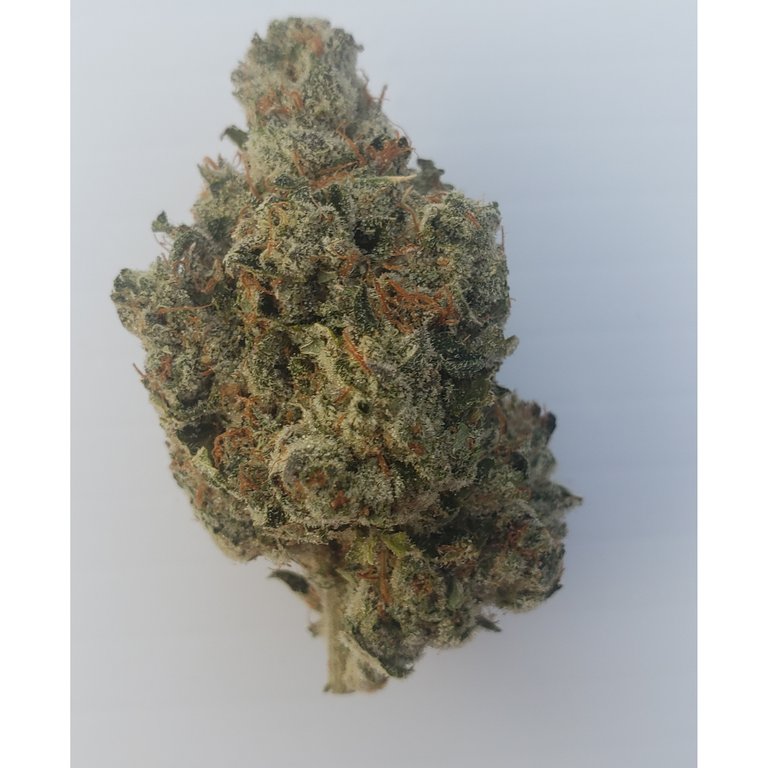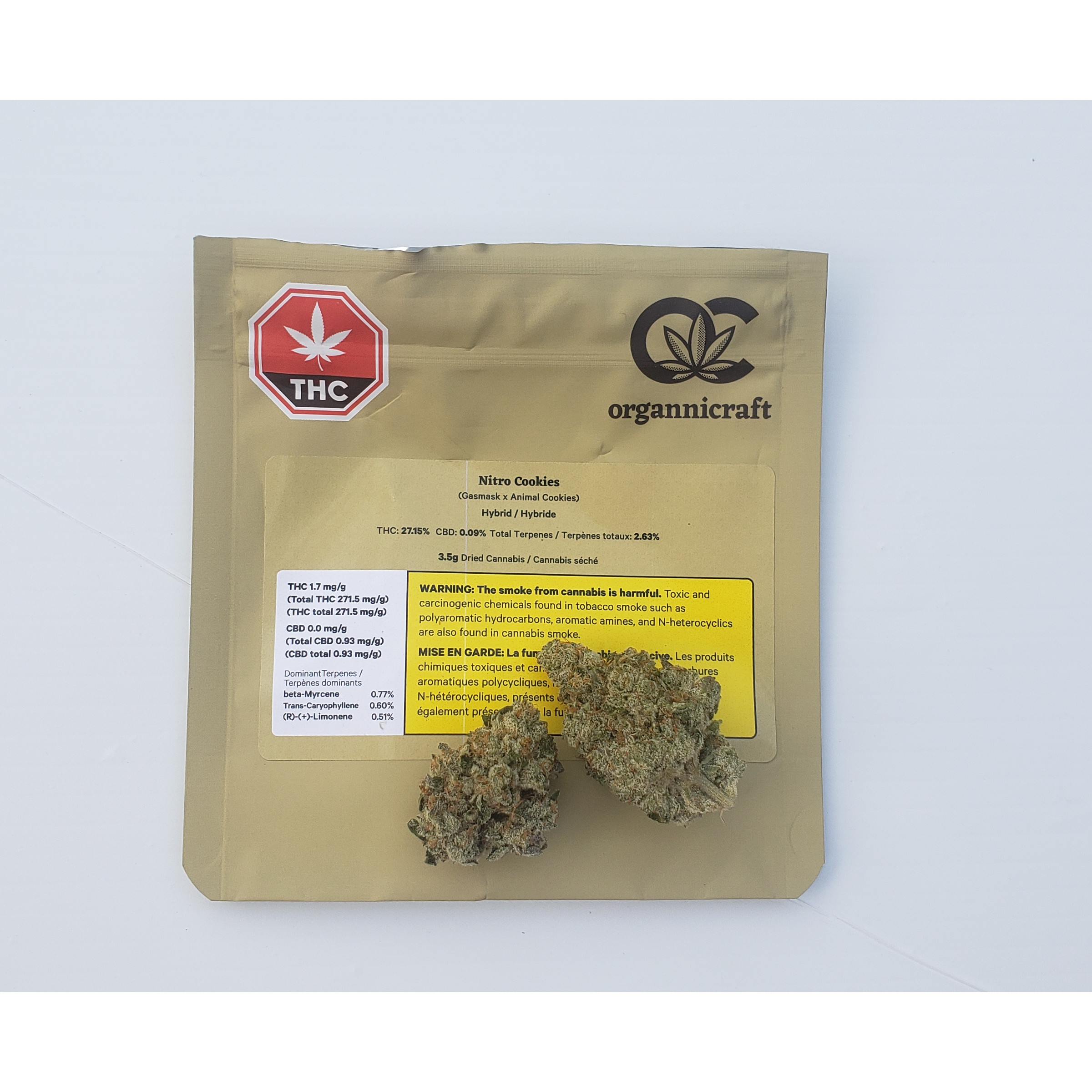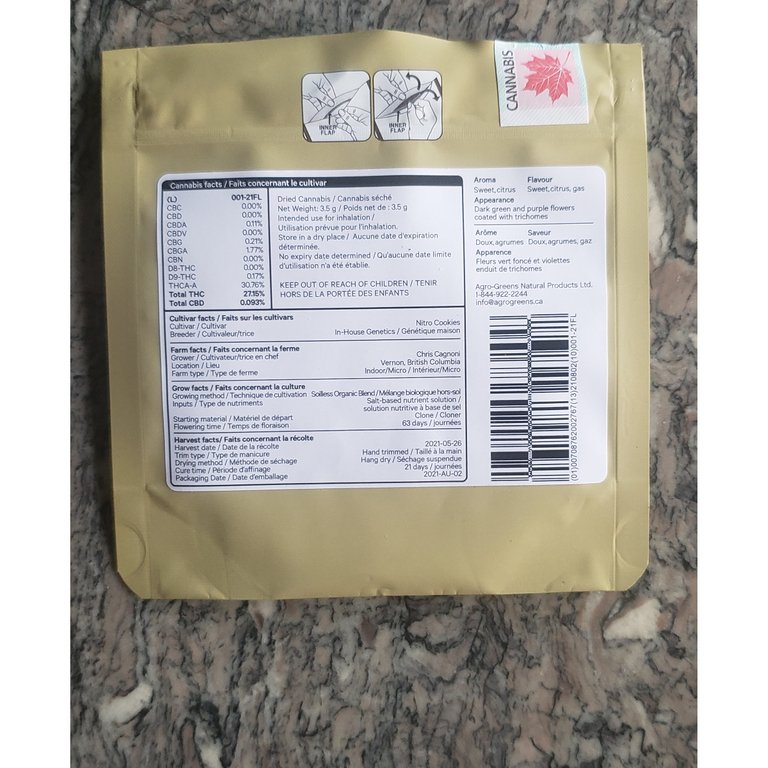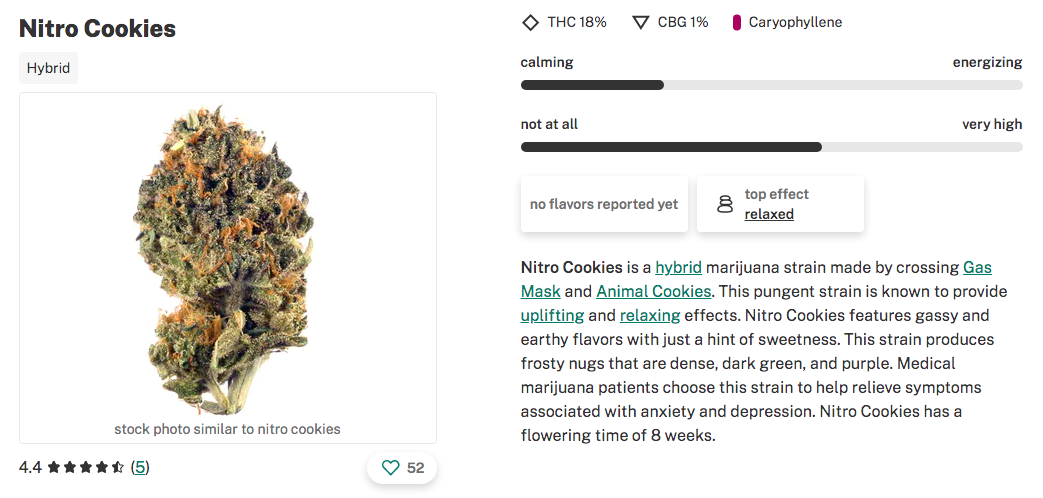 Source
Nitro Cookies by Organnicraft (Chris Cagnoni)
When it comes to amazing weed, the reviews write themselves. The bag appeal of this bud makes me want to coat it in a resin block.. Keep it forever. Sweet gas, almost nutty taste with an Oreo cookie finish and that good old naso-tingle. Potent and a creeper. I felt I had levelled up with tranquillity, grounding energy, leaving a witness to a masterpiece and am now ready to take on all of life's challenges.
27% THC, 3.5 grams, purchased for $40 plus tax at Buddy's Place in Trail, B.C.
Lineage: Gasmask x Animal Cookies
Packaged on: August 02, 2021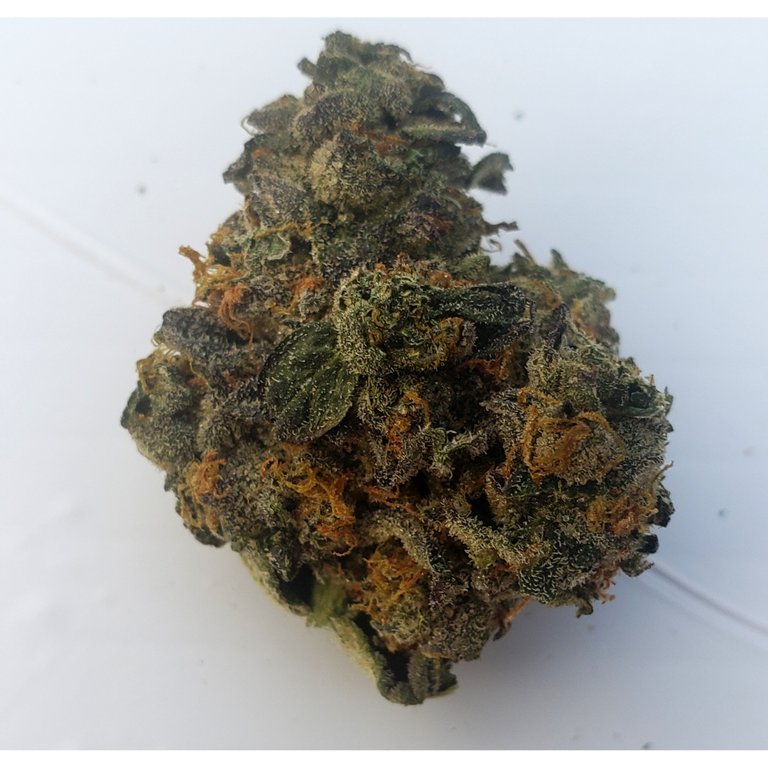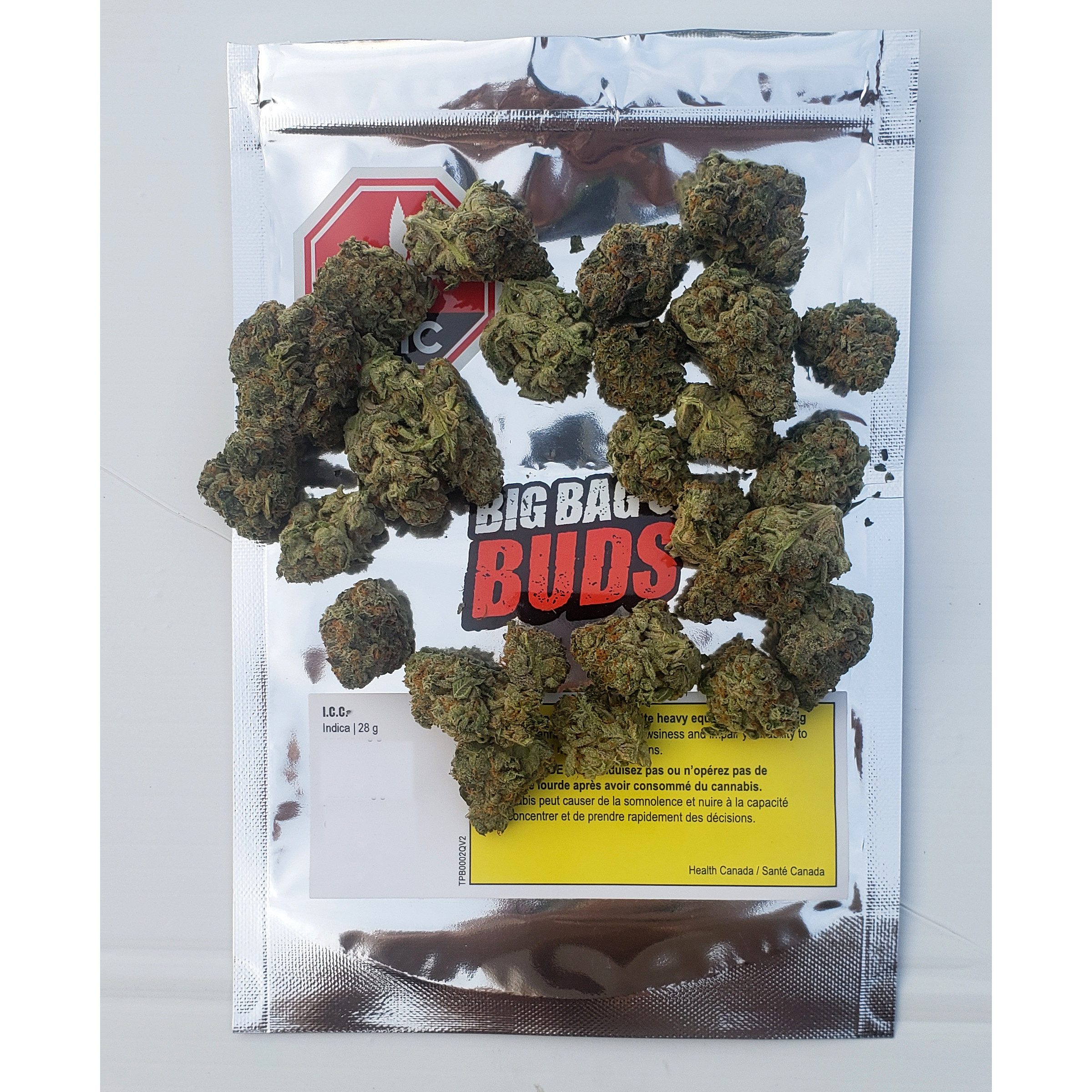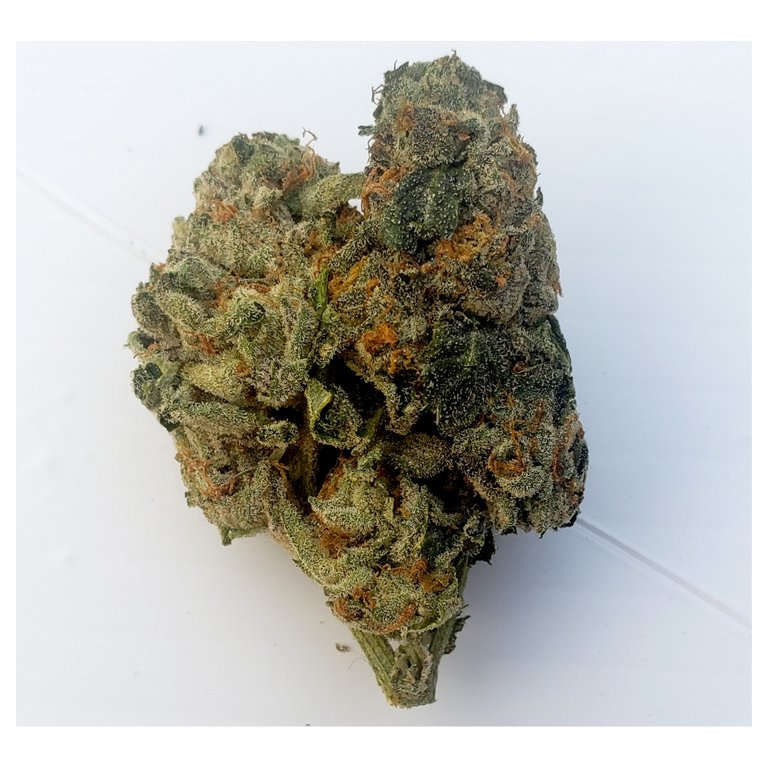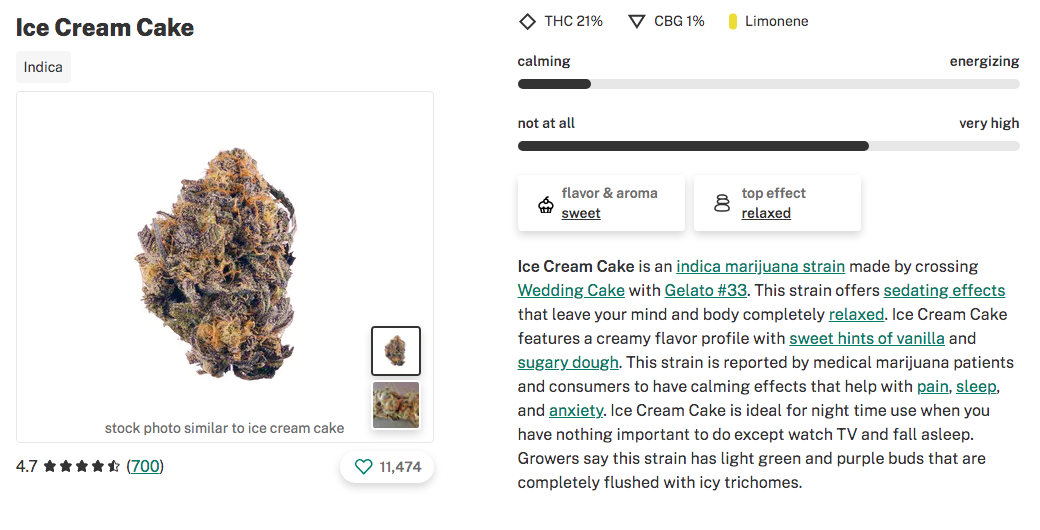 I.C.C. by Big Bag O Buds
Creamy rich dank godliness, probably the best ounce I have purchased yet since legalization. I know ice cream is bad for you, but I could eat this all day. Big fat healthy moist buds to the touch and vanilla-gas ripe to the nose. Excellent potency, smoothness and an absolute treat!
19% THC, 28 grams, purchased for $130 plus tax at Buddy's Place in Trail, B.C.
Lineage: Wedding Cake x Gelato #33
Lot: 155444210825
Packaged on: August 8th, 2021