Today @fractaldreams asked me for advice on how tall to make a "scrog." The funny thing is that I never thought to measure the scrog. It's just a height I've eyeballed over time. I think it is a good idea to measure the scrog for future use. Let's measure the Scrog!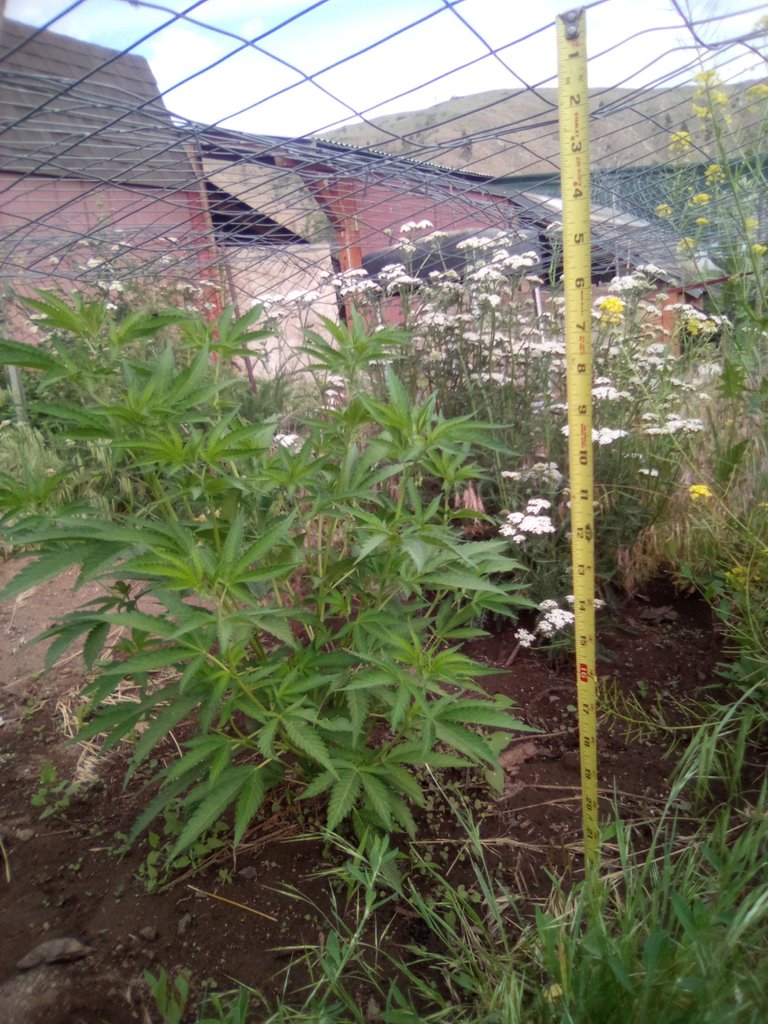 My scrog is 2 ft. 2 in.
It's not fair to measure the total [width and length] of the scrog until the plants are at least flowering. However, I will give all of you a sneak peak of how big the total scrog is. It looks like a giant spider created a web above all my plants! I can't wait to measure the total square footage of all the scrogged plants! Stay tuned for the stress training.