I love how fast this plant is growing upwards. It's almost too tall ... but that is perfect for the scrog! If you look at the top of the picture, you can see black fencing [right above the top of the Wedding Cake plant]. This is part of the "scrog" which is a horizontal fence above the ground for stress training. This technique also helps space out the plant for optimal sun exposure!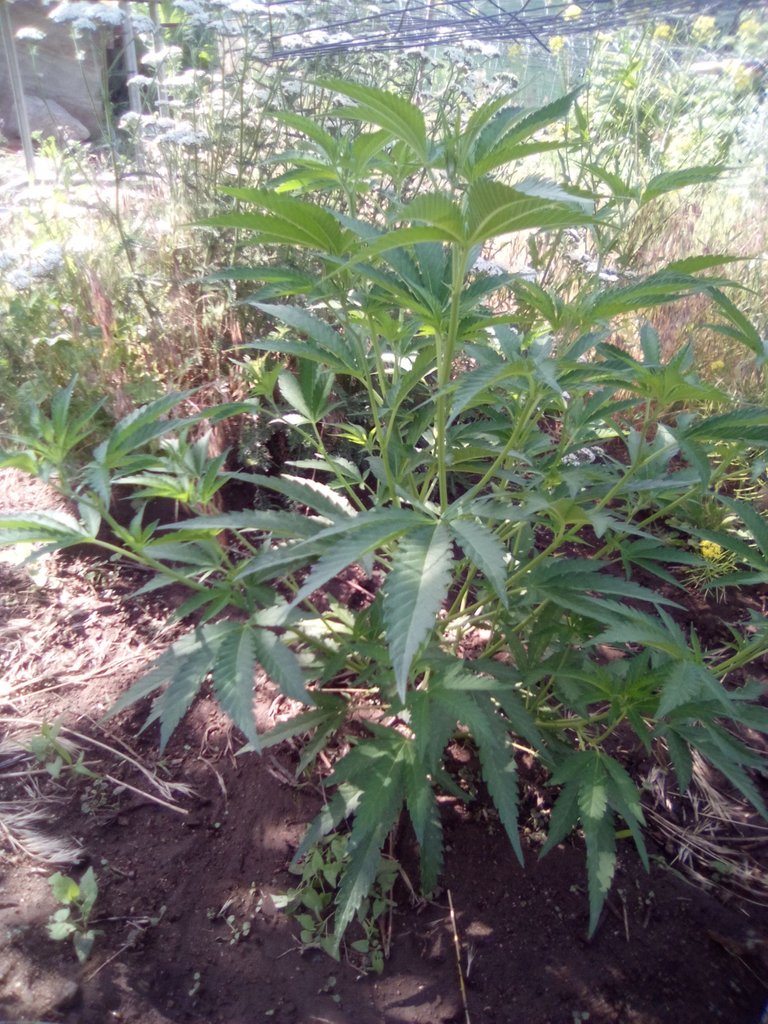 Once the plant reaches the scrog [fencing] the fun really begins! At this point I will begin to train the plant into the fence in a horizontal direction! Then I will remove all the leaves that are UNDER the fence. This technique is called "lollipopping". The plant is almost ready to top again: So it will get even BIGGER before it even gets to the scrog fence! This excellent Wedding Cake phenotype will be a HUGE producer! Bigger than Steven Spielberg and Stanley Kubrick combined.
Organic soil: Epsom salt, worm castings, wood hummus, compost and vermiculite.