My Florida Og clone wasn't doing well outdoors. It almost died. I never even transplanted the plant into the ground. However, I did NOT kill the plant! I fed the plant some magnesium and placed it into partial shade. I also recently cut all the dead leaves off. The past few days it has really started to take off!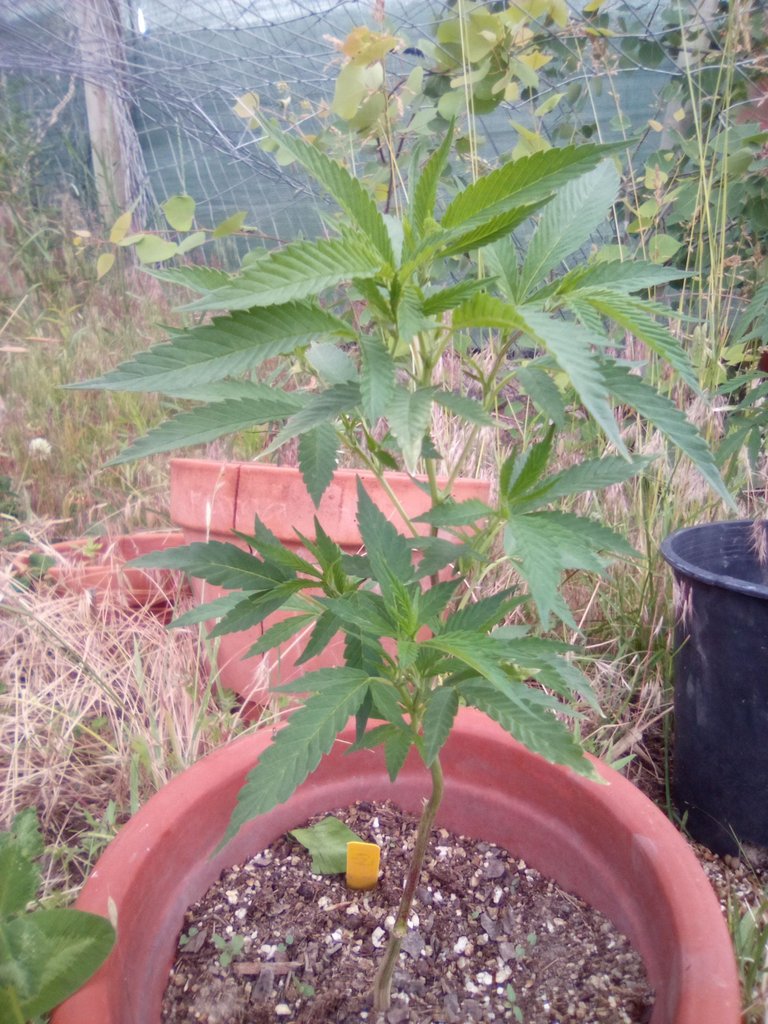 I also added Worm castings and Vermiculite straight into the pot.
The other pots are all the strains that didn't do well outside. Soon, I will be moving this Florida Og Pheno out of the shitty plant area! It will get its own space and will be "scrogged" [stress trained] with the rest of the plants! I'm unsure if I should top it and I'm also unsure if I should transplant it. I might just leave it in this pot and let it grow a giant king nug!
I've never had Florida Og and I'm excited to see how it tastes and smells! 6/16/2021.