Let's transplant these crowded little cannabis plants into their own pots! But first, fresh organic soil...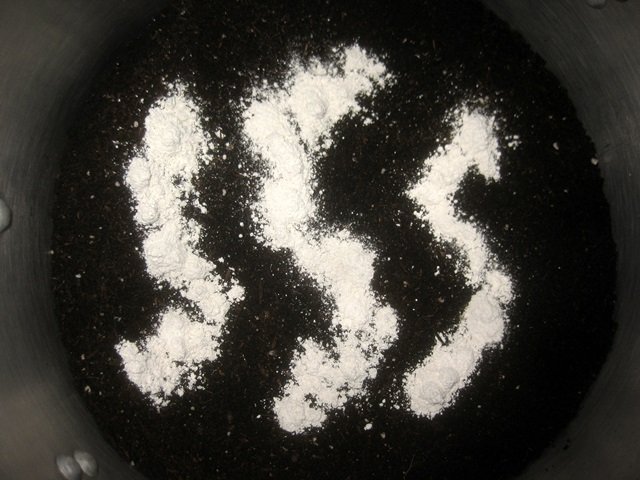 [ For a full soil recipe, read this great post from last year, where I used a different word for "poop" 10 times in the same article and nobody seemed to notice! ]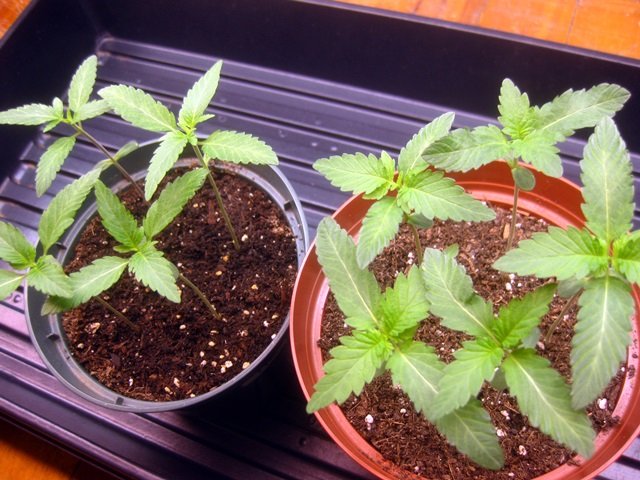 As I mentioned recently, it was time for a transplant! First, to decide which of the 8 plants go on to the next round, so to speak.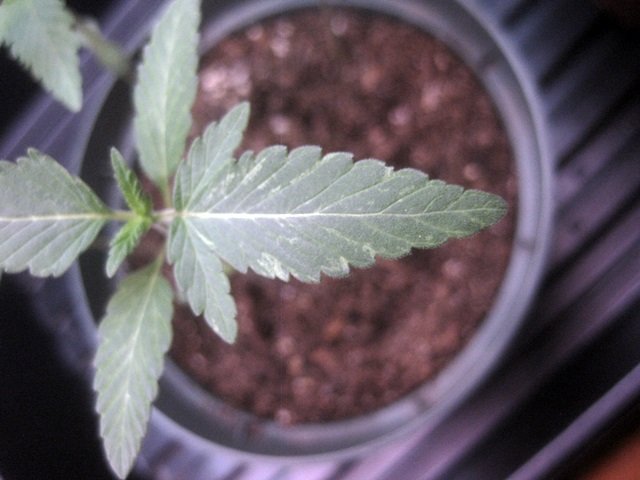 That's M4, one of the remaining MKultra seedlings. I didn't like the look of the leaves, and although the plant overall was pretty healthy in every other way, it got composted. I don't mind getting rid of weaker specimens. I have very little room here over the winter, and had enough seeds to start a few extra, so the inferior individuals need to be yanked.
Costs
Cannabis can be produced for nearly no cost, by growers of almost every skill level, with items found around most homes. That's a central theme to my ongoing "Soil to Oil" series.
So far this crop, I've used a few paper towels, a piece of tape, 2 old plastic cups, 10 coffee filters, and some old potting mix from doing tomatoes last summer. I finally splurged and bought some worm castings (poop) from a local garden shop. I had to get the smaller bag (since I was on foot), so it's possible to get them for cheaper in bulk, but $5 wasn't too bad.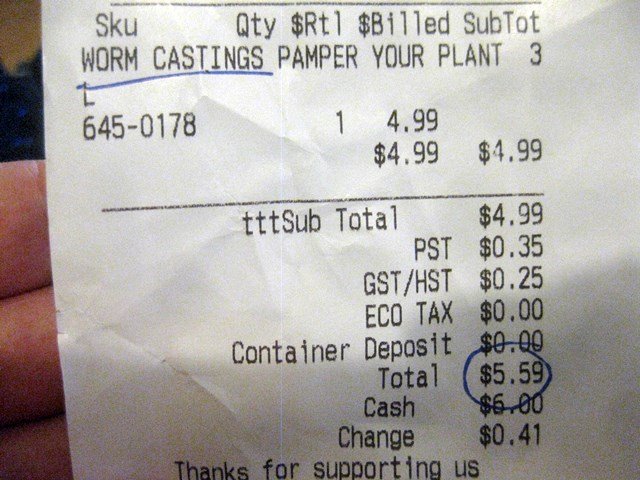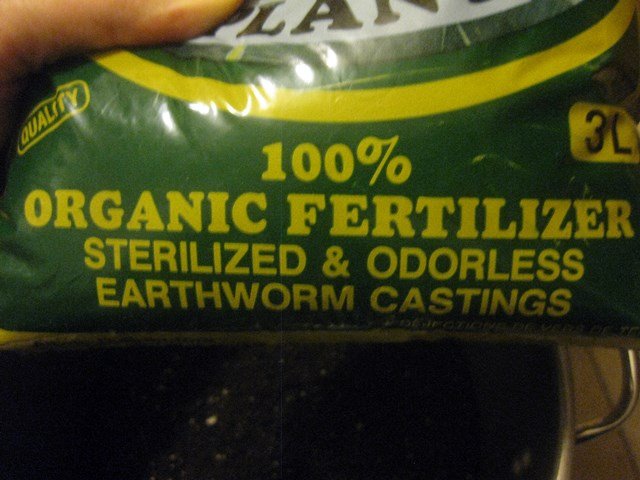 That will provide all the nutrients they need for the first half of their lives! Adding chemical fertilizers is not only potentially dangerous, and changes the taste of the bud produced, but it's completely unnecessary! All cannabis plants need is a small amount of poop (dirt), light, water, and air. I've demonstrated that myself, multiple times now on this blockchain, so it's not just theory!
Thanks for following along, as I do it yet again.
So far, I've spent less than $6, and have turned 10 seeds into 8 healthy organic seedlings in under 2 1/2 weeks. That's impressive, even if I have to say so myself. ; )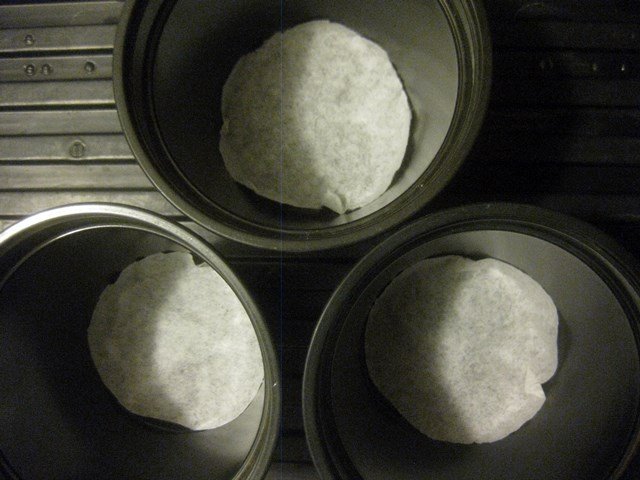 I often use coffee filters (unbleached is best) in the bottom of my cups. They're cheap, organic, and slow soil and water from coming out the holes. Keeps things a bit more tidy for us indoor gardeners on tiny budgets.
The cups are the rejects of the rejects of the rejects from my late grandfather's awesome selection. Long and painful story, let's not get into it. In any case, just about any cups/pots will do, and if they don't have drainage you can poke a few holes in the bottom yourself. Plastic tends to be pretty good for indoor plants, and repurposing a container used for something else is always good. Get creative - they don't have to pretty or matching!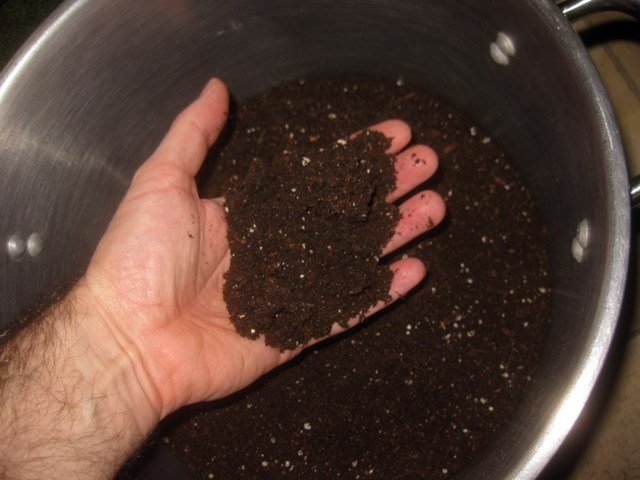 That's some more of the starter potting mix, run through a pasta strainer to remove big clumps and sticks. It has almost no nutrition, but it was enough to get the seedlings to this point! Now, we need some of it for aeration and drainage.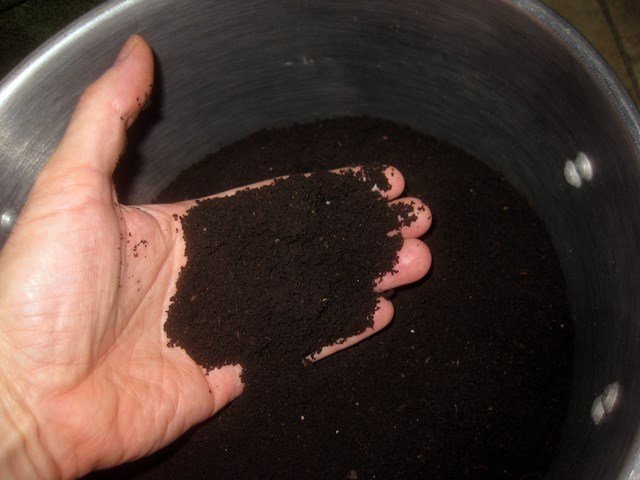 On top of that, I dumped the worm castings. They're odorless, clean, natural, organic, and loaded with all the nutrients plants need, at just the right pH for cannabis. The perfect nutrient source for growing medicine.
It has become tradition to get a shot of the diatomaceous earth (insect prevention) being added to resemble a STEEM-ing pile of worm crap: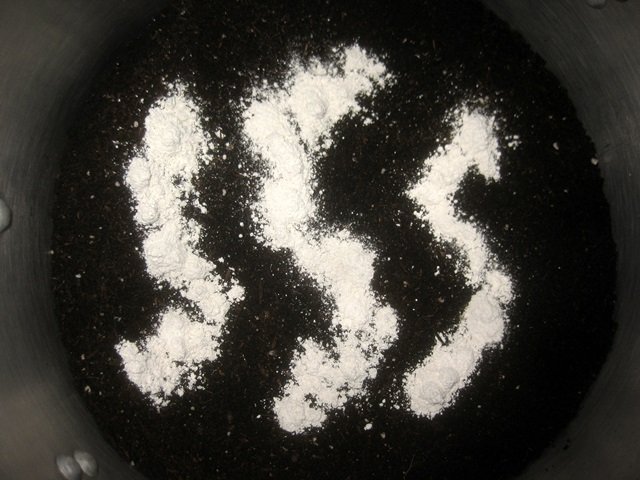 In go the seedlings
Here's one of the MKUltra seedlings, mid-transfer. Good lateral root development so far, minimal damage from the transplant process.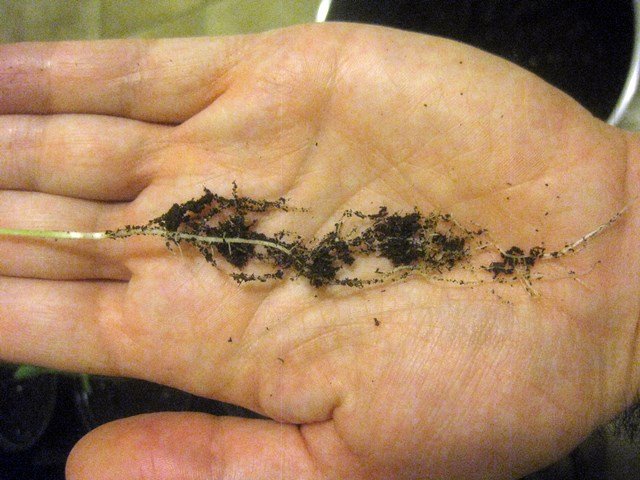 I filled up my cups with the soil mix, prepared holes nearly to the bottom, and slipped in each seedling.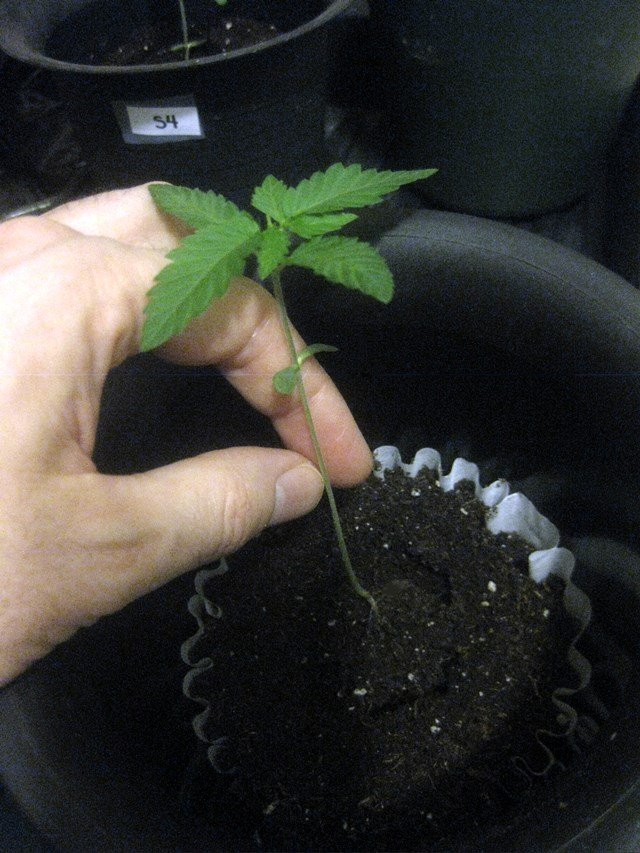 After filling in the holes with the extra soil mix, watering, and returning the seedlings to the garden: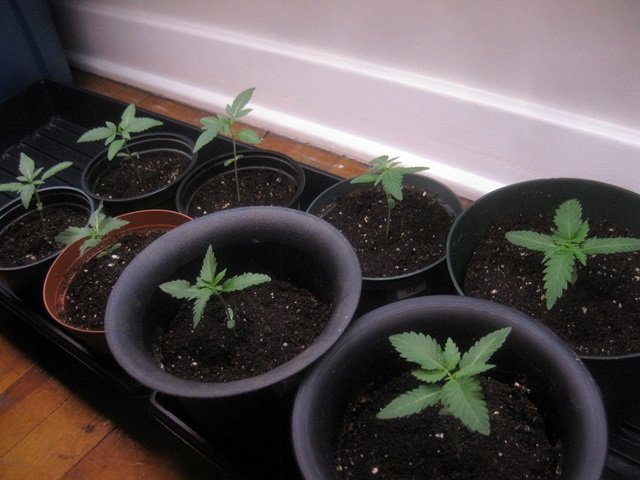 3 MKUltra and 5 Steem OG seedlings, ready to thrive in their little indoor medicine patch! While outside, at this very moment, here's the scene: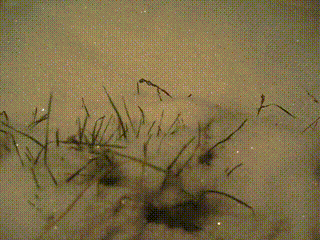 BIG love and respect to all the medicine growers out there! Thank you for what you do! Also, lots of appreciation to the fans, supporters, patients, and anyone who loves good clean cannabis!
Grow in peace,
DRutter