Have a scroll through these luscious photos of my indoor garden, blossoming with organic growth. 50 days ago these 8 healthy plants were germinating seeds, and they've been given nothing but plain water!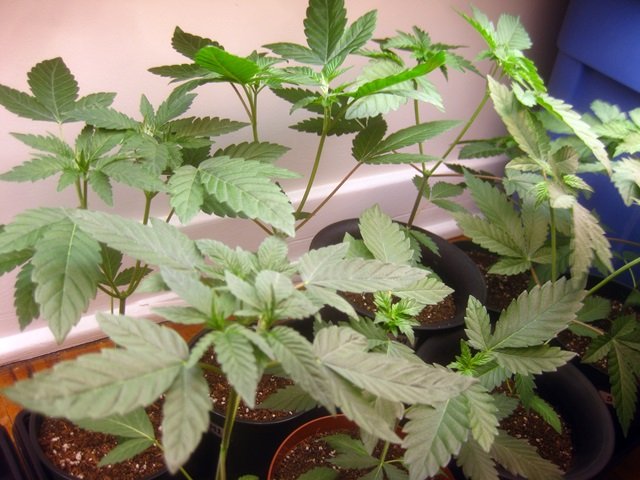 By this point in their lives, many indoor cannabis plants have received a large amount of chemical fertilizers (and other products), which in many cases result in marginally faster growth, sacrificing flavour and medicinal quality. I think giving plants anything other than what they actually need is a potentially risky shortcut, and one I'm not personally willing to take. Aren't these beautiful plants doing well enough with water and light, in much the way Nature intended for them?
A closer look
Here's a couple shots of each of the 8 plants.
M1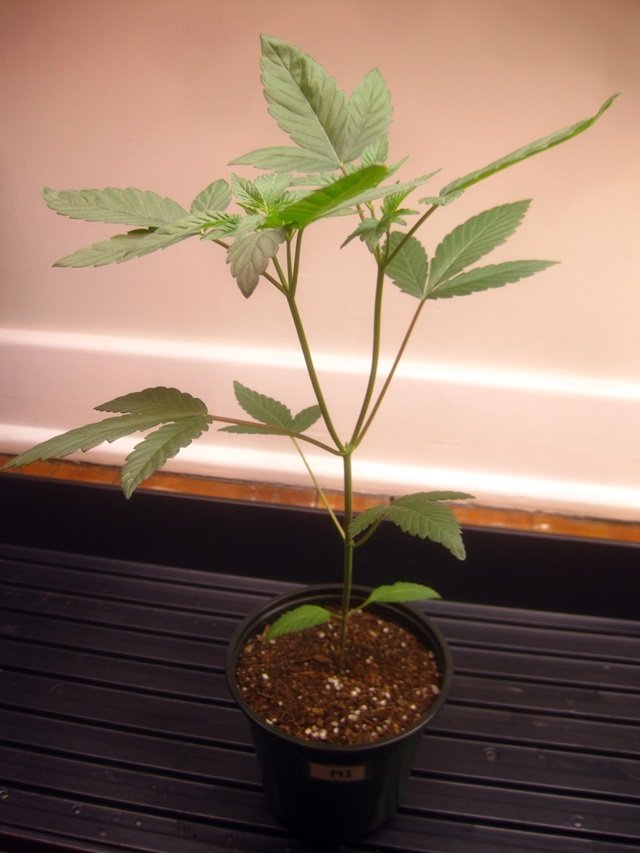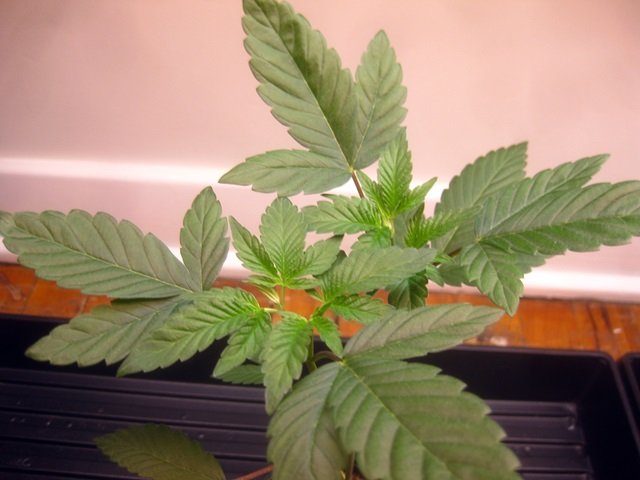 The tallest of the MK Ultras right now. A bit stretchy, but a very healthy and attractive plant.
M2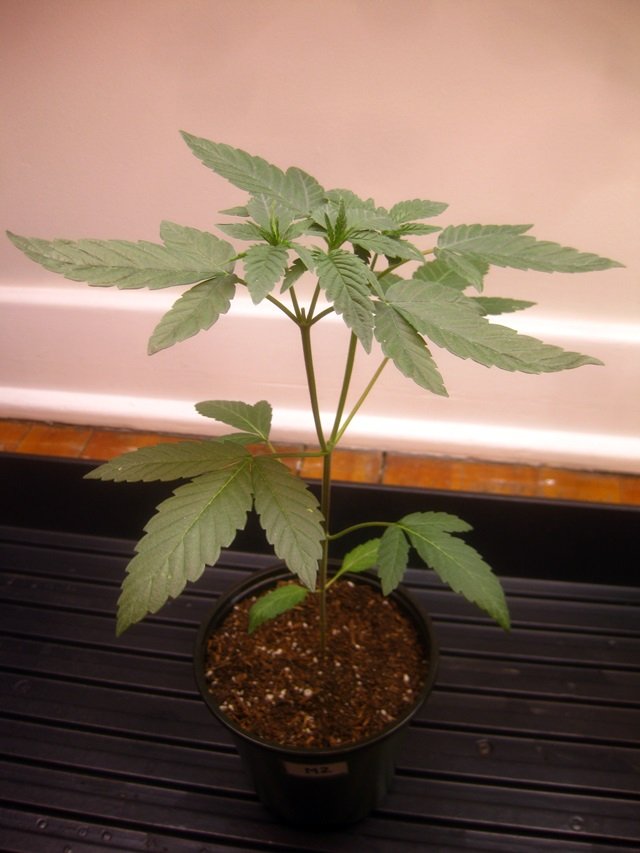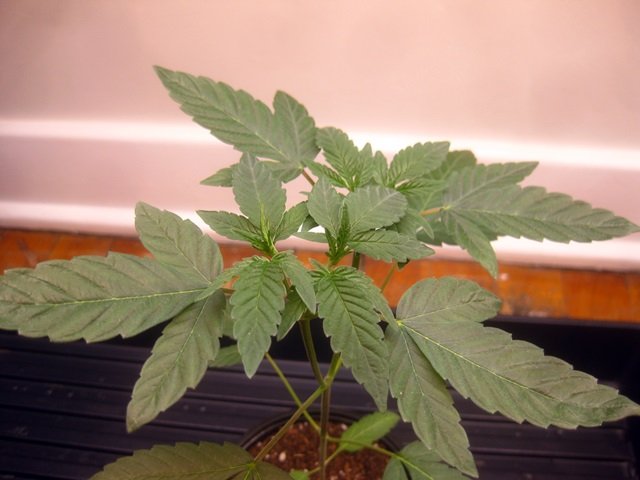 Perhaps a more balanced MK Ultra specimen. Nice deep green colour.
M3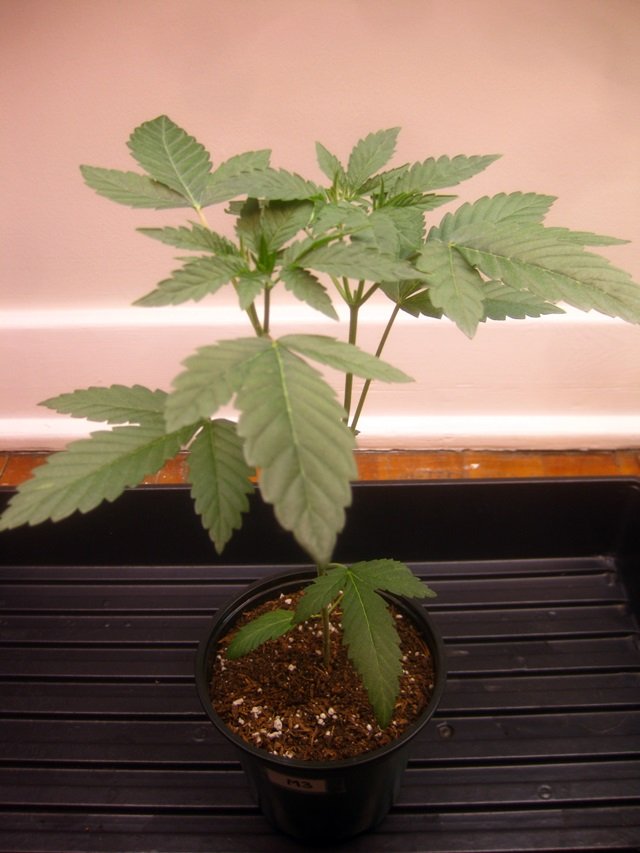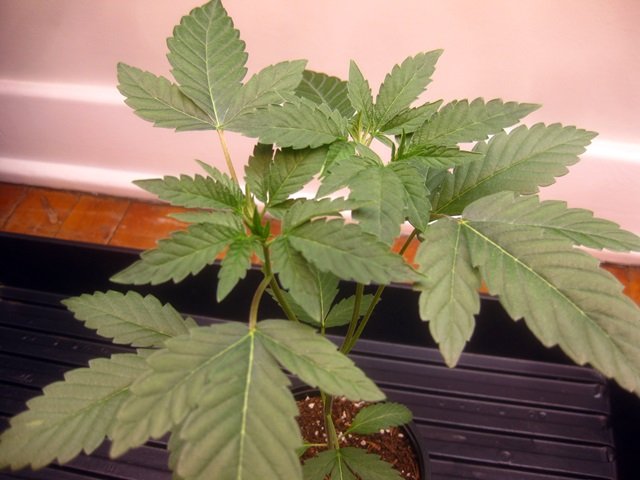 Another very healthy MK Ultra. All 8 plants are doing extremely well right now, and their differences are fairly subtle. I don't know if these plants are male or female yet.
S1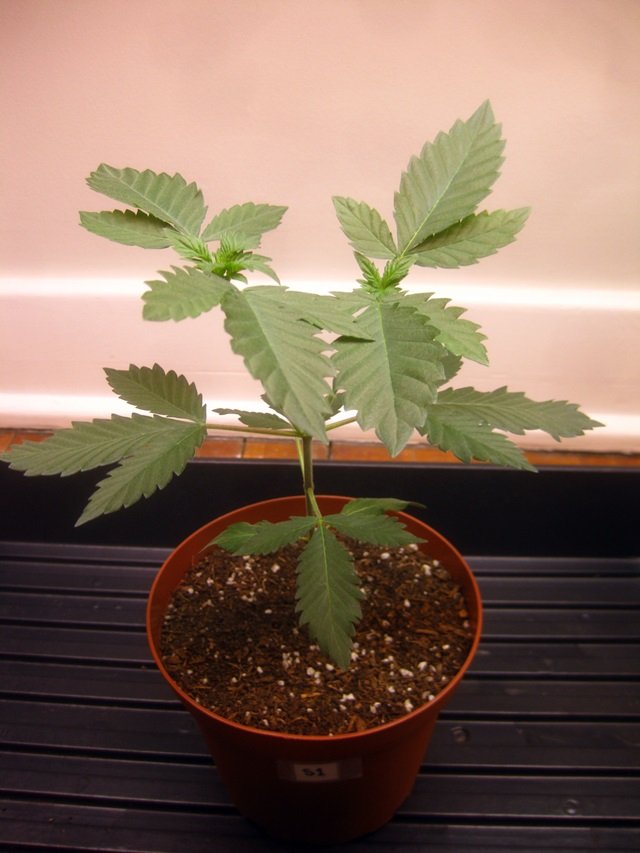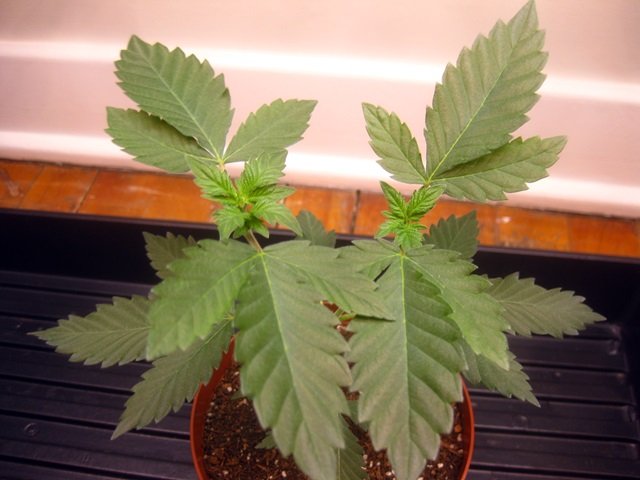 A short, wide plant that isn't growing very quickly. It's healthy and happy though, so it would be hard to have to cull it. My little garden can only grow out 4 adults max.
S2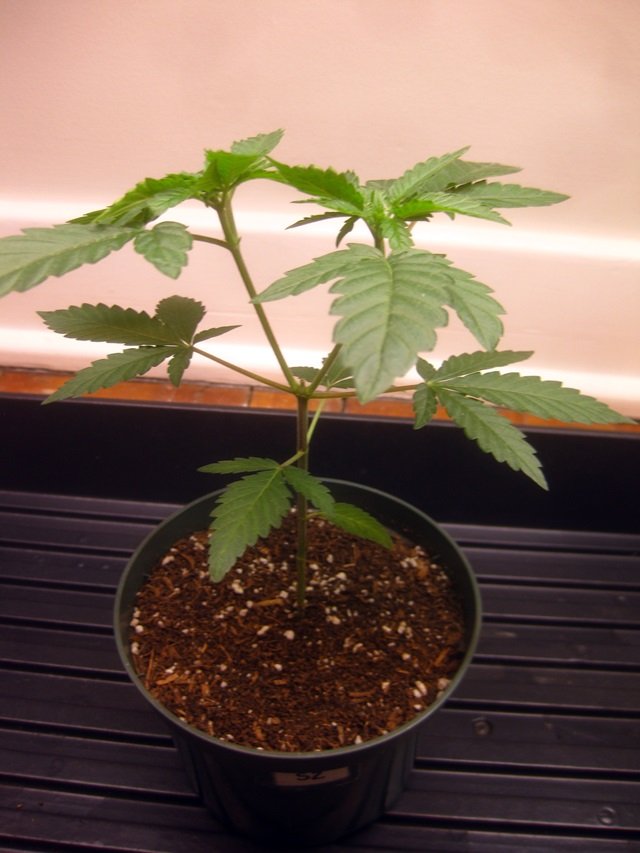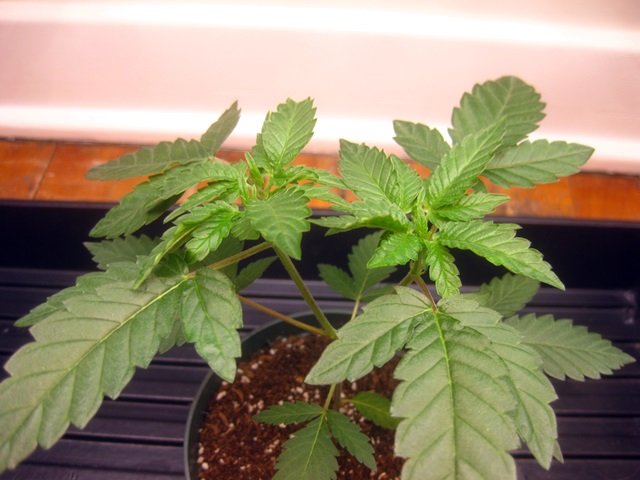 Another short but gorgeous young plant. Blue-green colour.
S3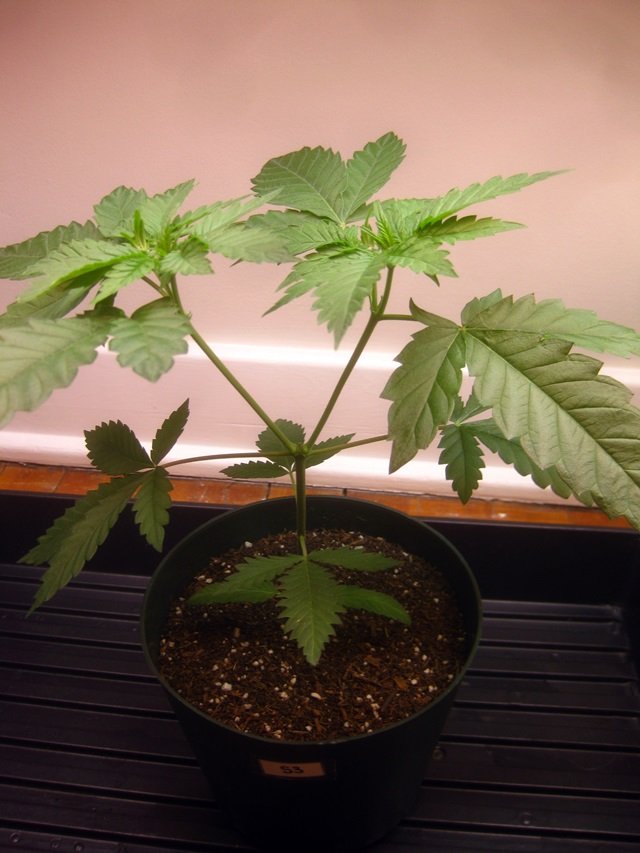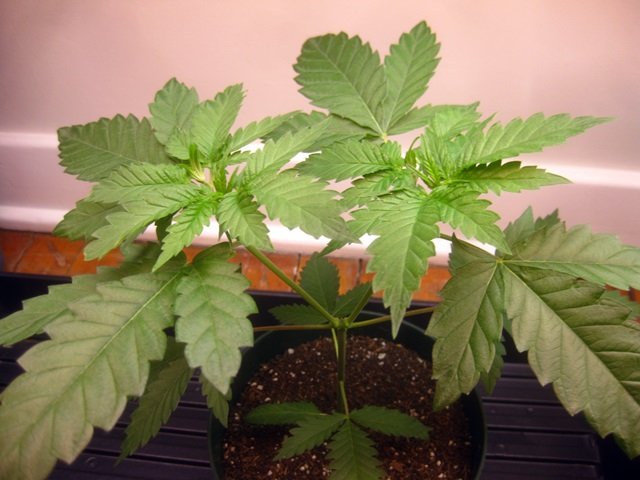 This is a tall and wide plant with large medium-green leaves. It's truly loving life! I get the feeling it may be male, but that's just a hunch based on it looking like "No Beef", the plant from my previous Steem OG crop which produced pollen sacs.
S4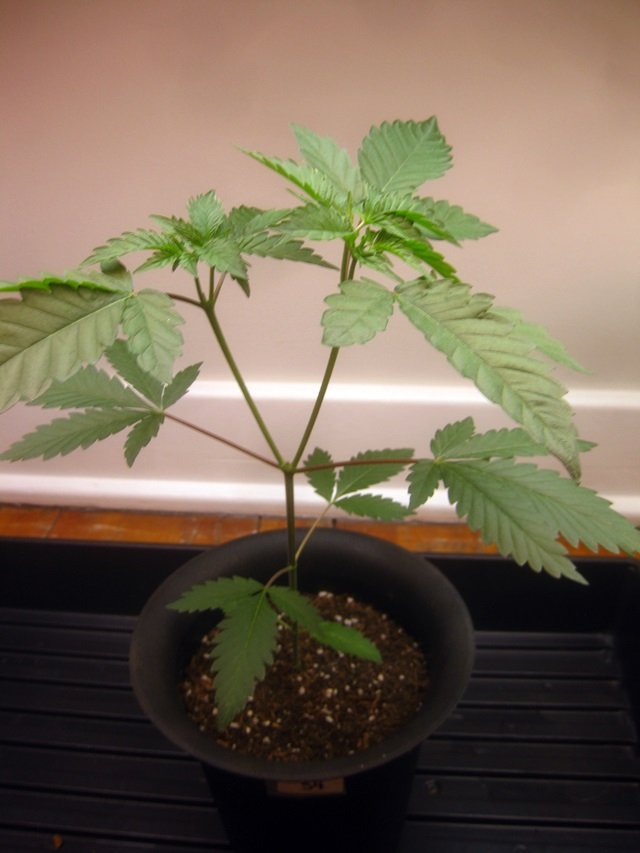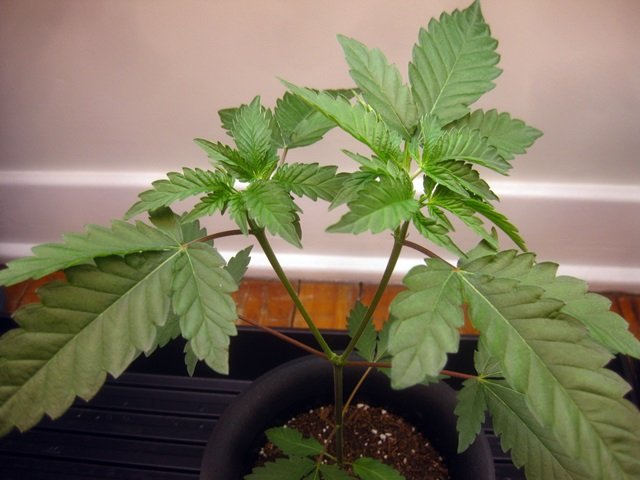 The tallest of the Steem OGs... and in the tallest pot. Possibly not a coincidence, in other words, I should invest in some larger pots asap (currently using the biggest I have available). Nice deep colour and big 5-fingered leaves.
S5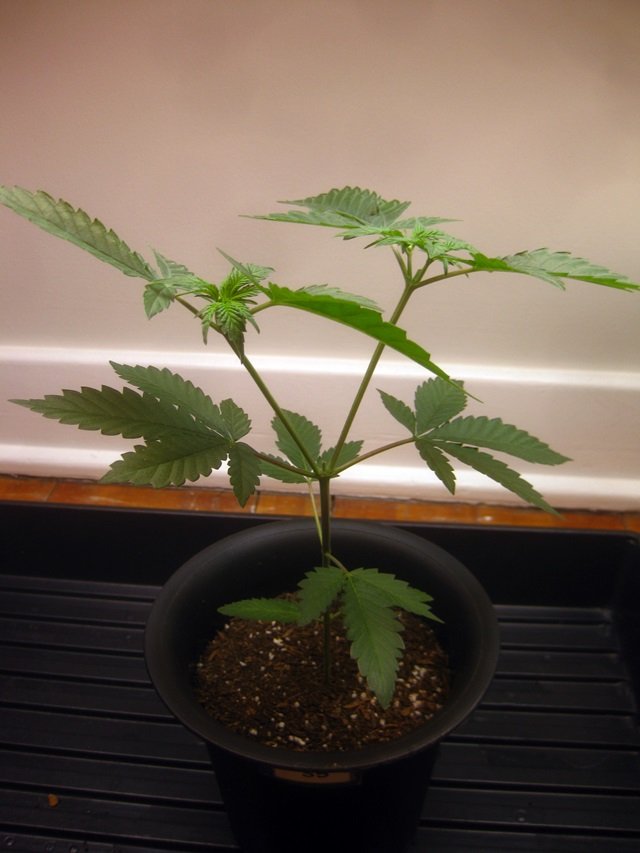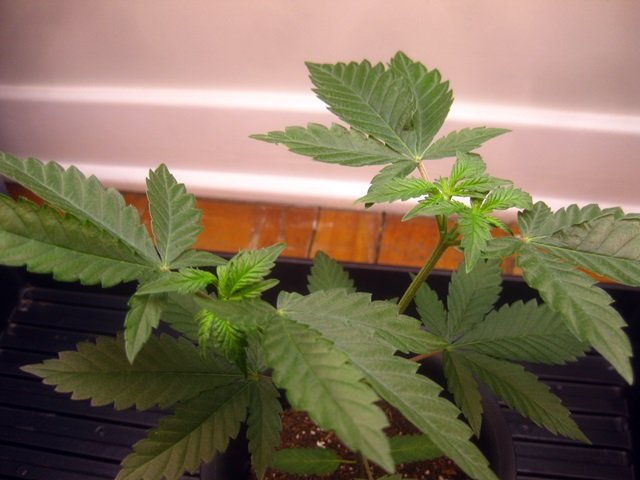 Similar to S4. It would be really hard to decide which plants to keep if I had to get rid of any right now.
All these plants are really thriving off the conditions in my garden, which takes up an unused corner of my livingroom. I'm growing them for medicine, and to help show others how it can be safely and easily done, with very little cost, mostly using things found around the home. Stay tuned to find out which plants make it to 'the next round', and see them flowered out, cured, and processed into oil to treat cancer and PTSD!
DRutter