High There!
This little bud is called Alice; Alice in Wonderland. It smells very faintly of stale Hubba Bubba bubblegum and maybe a floral or herbal scent. The taste is decent, although earthy.
some call it Alice the One-hit-wonder, while others may call it cheap therapy. Some call it their best friend. No matter what people call it, I can't deny this is one seriously potent strain, where a little does a lot.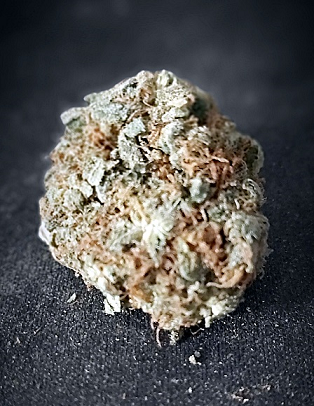 ---
So, are you looking for an energetic buzz that leads you on a carefree adventure into a magical place?
If you answered yes, then you'll love the first 5 to 10 minutes after smoking/vaporizing Alice in Wonderland.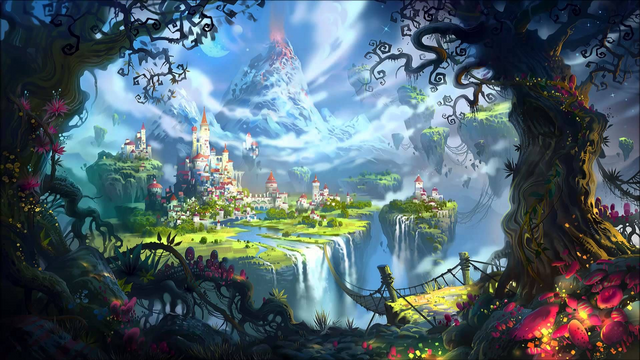 img source
---
Are you looking for a buzz that makes you feel like you were just transported to an alternate dimension?
If you answered yes, then you'll love the haunting creeper buzz that catches up with you after the first 5 to 10 minutes.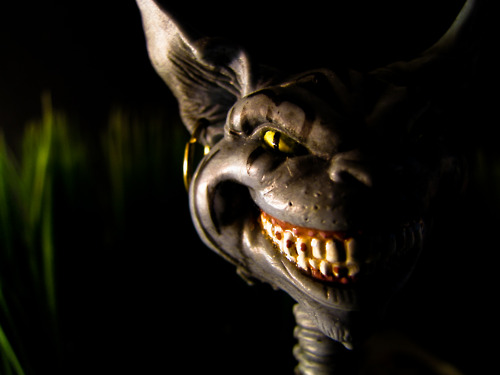 img source
---
Are you looking for the chance to beat up your anxiety, one-on-one with nowhere to run?
If you answered yes, then you'll love Alice in Wonderland.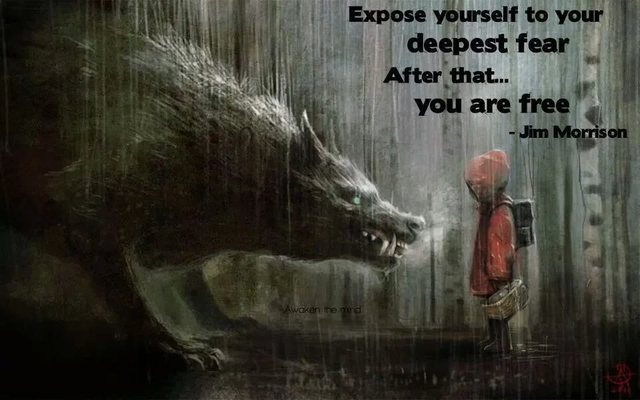 image source
---
In all seriousness, Alice in Wonderland is a unique high. The first 5 to 10 minutes feel like your typical Sativa high. Lots of mental energy, a nice relaxed feeling washing over you without the heavy couch lock, any pain you were feeling will suddenly melt away, and finally followed by the temptation to take some more because it didn't feel like you got high enough.
Then, the second stage of the high kicks in. The Cheshire cat in a figurative sense finds you, and begins to play with you. We're not talking visual hallucinations, even though I'm sure this strain could cause them if you consumed enough - but I assure you that would be a bad trip.
This is where the therapeutic side of Alice in Wonderland comes in. The secondary creeper buzz is like someone is grabbing ahold of your fight or flight mechanism, and cranking it up. This isn't the same kind of paranoia that you sometimes get when you've smoked too much... or maybe it is, but you certainly don't need much with this strain, and because it takes a few minutes to really start to kick in, there is a real danger of someone having too much if they don't pace themselves.
I did overdo it the first time I tried this strain. Actually, every time I have this stuff I feel like I'm overdoing it; every single time. It's like a roller coaster ride from hell where I'm genuinely relieved to step off the platform when the ride is over. Then, not long after, I stupidly want to go back on the roller coaster ride.
Lucky for me, the second stage buzz only lasts for maybe 5 or 10 minutes, just enough time for me to freak out a little bit. In fact, I suffered from Agoraphobia for years due to post traumatic stress (tmi?), and this strain played a hand in curing that for good. Every time I have Alice in Wonderland, I feel like I'm getting back into the boxing ring with my demons for another round, and each time my punches hit harder, and my ability to outmaneuver my own mind improves. So in my case, very therapeutic. Fair warning, don't consume Alice in Wonderland while drunk, the second stage buzz might feel more like a forced out-of-body experience.
Alice in wonderland isn't the only strain with therapeutic benefits, but it certainly is a wolf in sheep's clothing, and certainly not one of those strains you share with someone without telling them first what they might expect. For me, it hits hard and fast, but for someone who doesn't consume cannabis ever, it might hit them hard and for what will seem like hours. I've never been brave enough to consume Alice in Wonderland via edibles, and for that very reason.
After the second stage buzz is over, I'm left feeling almost sober, but mentally sharp like a knife, with a certain electricity flowing through my veins. Maybe that's just me, or maybe its because I cook my weed in a vaporizer instead of lighting it on fire.
A vaporizer shouldn't be confused with e-cigs or vape pens, as those are used to heat up concentrates/distillates, while a vaporizer is a tiny little convection oven that lets you inhale the vapor from ground up flower.The advantage of vaporizing your flower/bud is that you get most of the THC and other cannabinoids and terpenes - unlike in a joint, pipe, bong or any other device that incinerates the weed and destroys most of the flavor and cannabinoids.
Knowing this, your mileage may vary depending on how you consume Alice in Wonderland. In a joint it might just feel like your typical Sativa buzz. If using a vaporizer, you might want to pace yourself on this one.
Also, If you're trying to get some shut-eye I would try something other than Alice in Wonderland. The mad hatter might keep you awake.
---
Strain info can be found here: https://www.leafly.ca/strains/alice-in-wonderland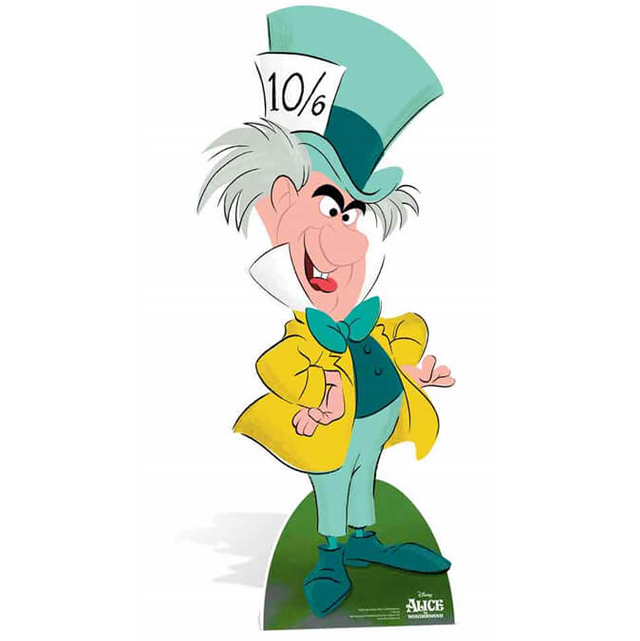 image source