This past month has been AMAZING for token sales. Ever since I launched the @VIPservice account, which rewards our biggest token holders with a huge up-vote, our token sales have been dramatically higher.
We are two-thirds of the way towards completing Token Stage 1, at which point 5000 additional CANNA tokens will be minted and distributed on the market.
Recently we broke the 10K STEEM Power mark which is a great milestone for our project. The token holders have increased significantly more than our delegators since the last update.
Once the price of STEEM begins to rise again we will have a substantial boost to our rewards and all this hard work will seem worth it. Right now it still feels like we are in survival mode for some reason.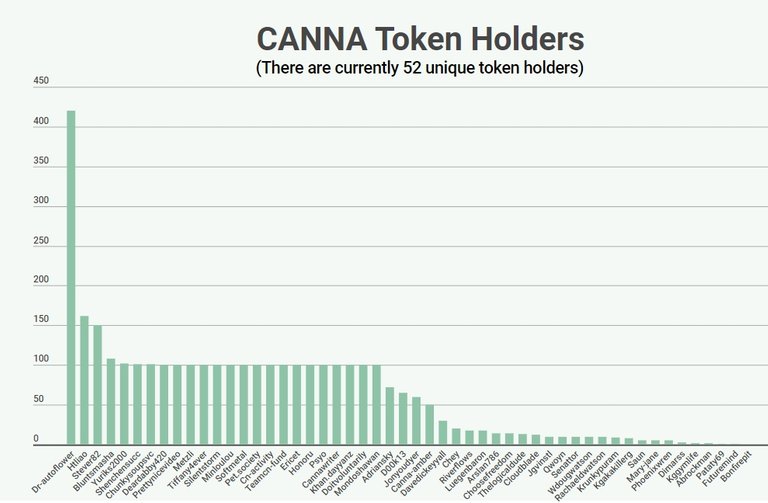 The number of token holders has absolutely exploded this past month. Most are taking advantage of our @VIPservice tier which requires you to buy and hold at least 100 CANNA tokens. There are currently 24 CANNA token VIPs. At this level our token holders are receiving an sizeable up-vote from @Canna-Collective as well as @VIPservice as a bonus. I will work on a post to define some of the current voting tiers as we begin to settle in with all the new users.
I have been working hard to monitor and adjust the project Voting Power as I see fit. In order to provide the best services possible to our community I need the VP to be dynamic and to shift as necessary. This means that your vote may vary from week to week as the VP moves up or down. We are still offering some of the best returns on the market with our multiple project layers.
Want to know more about our @VIPservice? (CLICK HERE FOR VIPSERVICE INFO)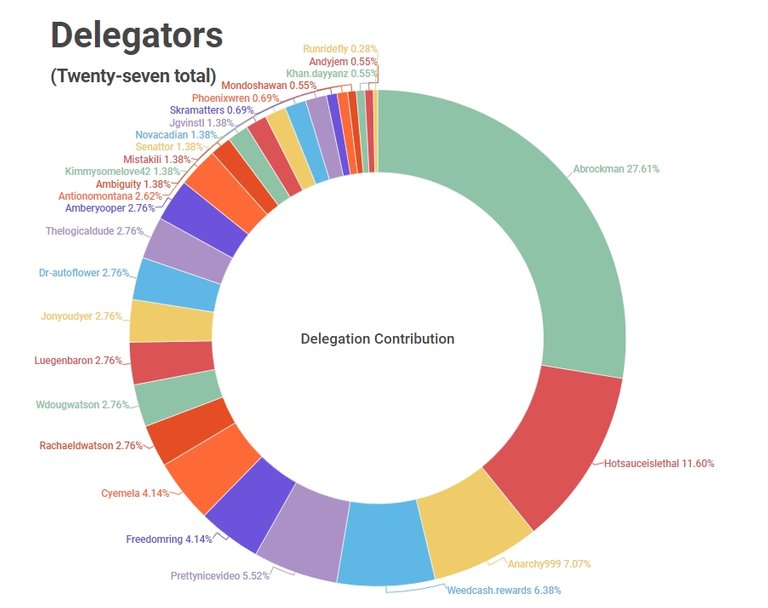 As mentioned in a previous post, What's New With Canna-Collective, there have been some changes to the dynamics of our rewards pool and delegation system. Mainly this is due to the changes brought on by "new STEEM" and the direction the community has taken with their stance on bid bots and paid up-votes. This has resulted in lower payouts from our delegations and thus less money in the rewards pool.
The returns are still great, but just not as great as they used to be before the hardforks. Change is the one thing that you be rely on in life I guess.
I had to increase the delegation reward pool capacity to 3,200 STEEM Power recently in order to accommodate our latest bump in delegations. The returns have sadly continued to go down as bid bot popularity slowly drops, but this still remains a fantastic way to earn a passive return on your small amounts of STEEM without having to self-vote.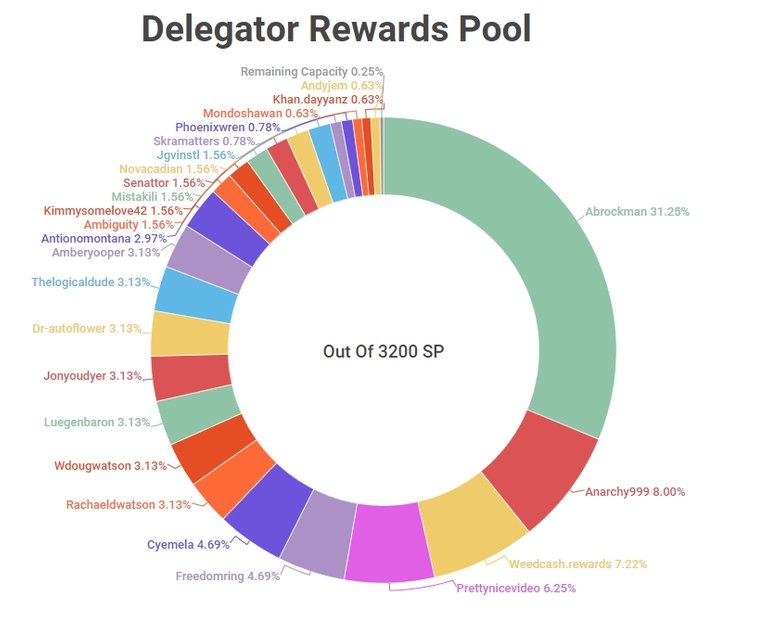 We are almost at 100% capacity for the delegation rewards pool and I will likely have to increase it today or tomorrow. This system is designed to help out the community by bringing in a passive return on your STEEM Power, when it otherwise is not being utilized. Right now we are paying out 100% of the money being brought in, according to contribution. In the future we hope to take a small cut of these delegations in order to fund certain portions of our projects.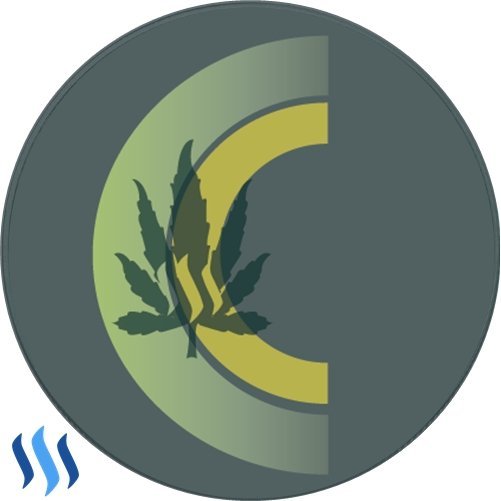 Remember that CANNA holders who have 100 or more tokens will get a VIP up-vote from @VIPservice as well as anyone who delegates 1000 SP or more to @Canna-Curate! Now go out there and get STEEMING!

*DISCLAIMER: This Canna-Collective Project Update is for information purposes only. Canna-Collective/Canna-Curate does not guarantee the accuracy of or the conclusions reached in this Project Update, and this paper is provided "as is". Canna-Collective does not make and expressly disclaims all representations and warranties, express, implied, statutory or otherwise, whatsoever, including, but not limited to: (i) warranties of merchantability, fitness for a particular purpose, suitability, usage, title or noninfringement; (ii) that the contents of this paper are free from error; and (iii) that such contents will not infringe third-party rights. Canna-Collective and its affiliates shall have no liability for damages of any kind arising out of the use, reference to, or reliance on this paper or any of the content contained herein, even if advised of the possibility of such damages. In no event will Canna-Collective or its affiliates be liable to any person or entity for any damages, losses, liabilities, costs or expenses of any kind, whether direct or indirect, consequential, compensatory, incidental, actual, exemplary, punitive or special for the use of, reference to, or reliance on this paper or any of the content contained herein, including, without limitation, any loss of business, revenues, profits, data, use, goodwill or other intangible losses.