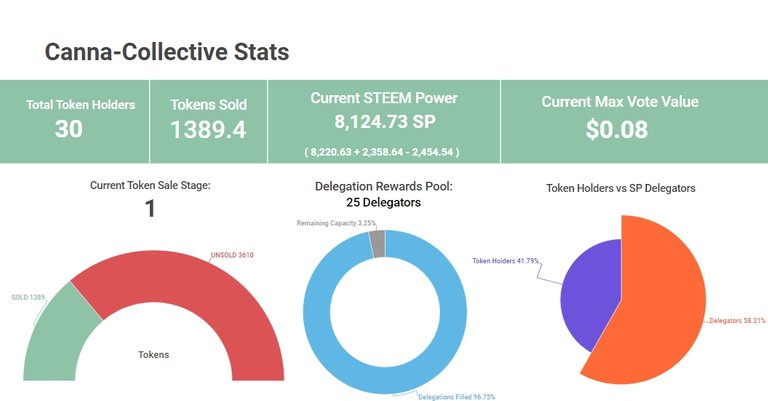 This past week I announced the launch of yet ANOTHER layer to the Canna-Collective project.I decided to create a VIP level tier for our highest token holders and biggest delegators to @Canna-Curate - (CLICK HERE FOR VIPSERVICE INFO) . Of course that brought more interest to the tokens because the rewards just went up over 800% for our top holders!
All of the changes to Steem's blockchain and reward structure have caused a bit of a stir among the community but we are still here chugging away, looking for new ways to bring user engagement.
With the new VIP system we will be going through token stage one much faster so get your CANNA tokens before stage two since list prices will be higher.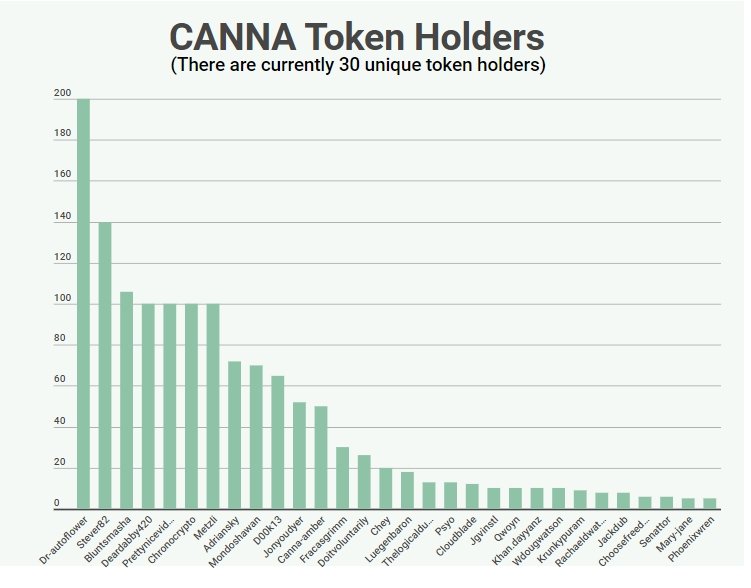 I have to give a special shoutout to @dr-autoflower who is not only our biggest token holder right now but is throwing out some AMAZING #cannabis posts. Check out his blog is you haven't already and leave a comment.
I continually monitor and make adjustments to the system so if there are any errors or if you would like to know more about how it works just let me know down below.
We currently have 7 CANNA token VIPs!
Check out the VIP List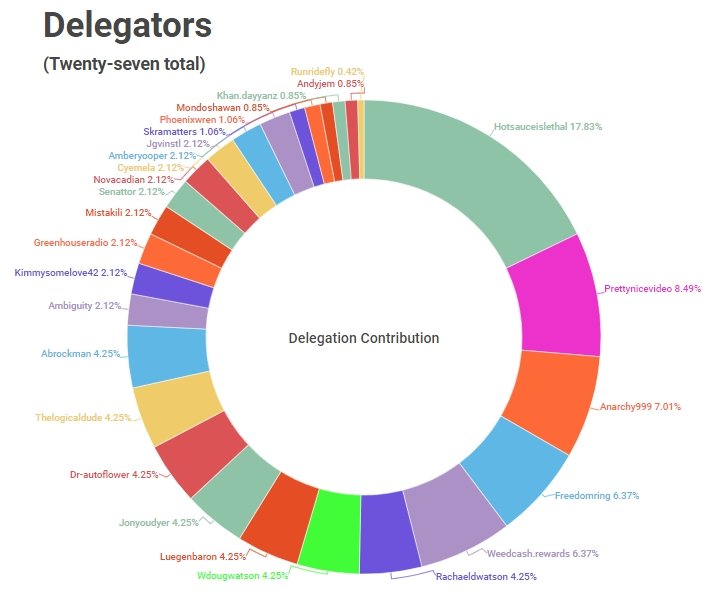 Delegation payouts have been slightly lower since the new STEEM changes, but that was to be expected. I apologize for the circumstances but they are outside of my control so for now we have to just accept it.
Many of the SP leases are offering a few percentage points less as a result of the new rewards structure. We are still able to offer between 16-19% APR however so not much has changed overall.
Payouts have been much more consistent after the bugs were all worked out and I have also been able to schedule the payouts on Sundays as planned- this week will be a full 7 days unlike the last two weeks where things got all messed up. A few days we didn't even receive payouts and then they shifted the payout schedule about a half a day later so last week I was unable to account for Sunday (hence only 6 days).
We are back on track this week :)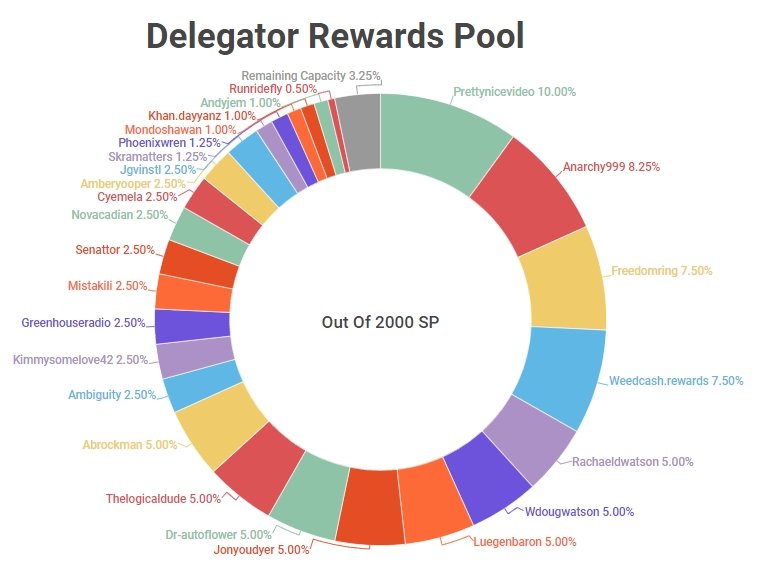 Payouts will be made tomorrow, barring an act of God or my untimely demise/arrest.
With NEW STEEM there has been a fresh energy around the site. Will this bring us out of the gutter and into the sunlight again? It is certainly harder to earn STEEM for most people so we are aiming to help the minnows.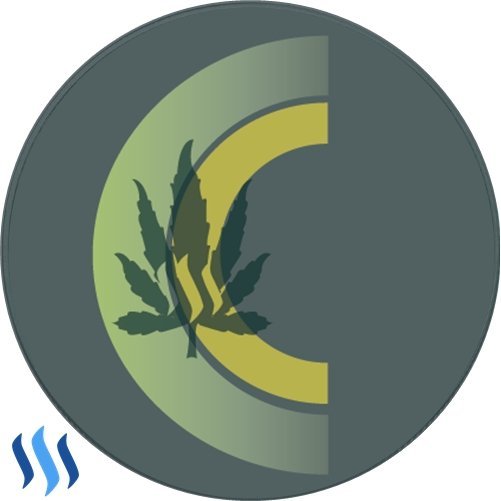 Remember that CANNA holders who have 100 or more tokens will get a VIP up-vote from @VIPservice as well as anyone who delegates 1000 SP or more to @Canna-Curate! Now go out there and get STEEMING!

*DISCLAIMER: This Canna-Collective Project Update is for information purposes only. Canna-Collective/Canna-Curate does not guarantee the accuracy of or the conclusions reached in this Project Update, and this paper is provided "as is". Canna-Collective does not make and expressly disclaims all representations and warranties, express, implied, statutory or otherwise, whatsoever, including, but not limited to: (i) warranties of merchantability, fitness for a particular purpose, suitability, usage, title or noninfringement; (ii) that the contents of this paper are free from error; and (iii) that such contents will not infringe third-party rights. Canna-Collective and its affiliates shall have no liability for damages of any kind arising out of the use, reference to, or reliance on this paper or any of the content contained herein, even if advised of the possibility of such damages. In no event will Canna-Collective or its affiliates be liable to any person or entity for any damages, losses, liabilities, costs or expenses of any kind, whether direct or indirect, consequential, compensatory, incidental, actual, exemplary, punitive or special for the use of, reference to, or reliance on this paper or any of the content contained herein, including, without limitation, any loss of business, revenues, profits, data, use, goodwill or other intangible losses.