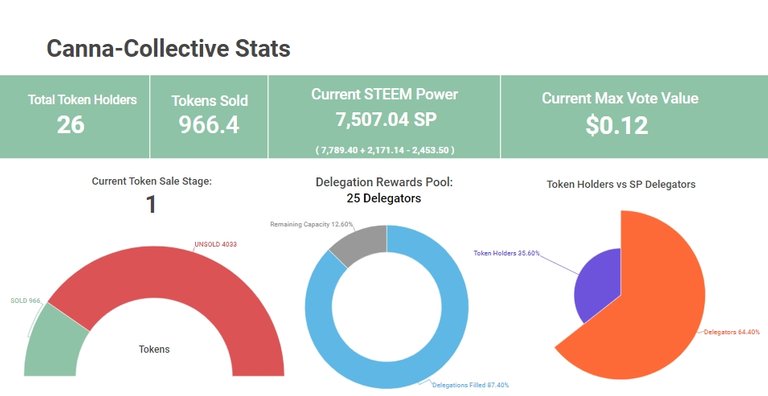 It has been a very tumultuous past few weeks for the whole community as well as for myself. The hardforks that were supposed to bring us into the era a new STEEM have actually brought less engagement and overall satisfaction. The problems are never ending it seems and there is very little hope on the horizon (for now).
The promise of SMT's by Steemit Inc has been continually delayed and at this point it doesn't seem likely that they will be launching by the year's end. With the advent of the SCOTbot/Steem-engine platform however we may not really need SMT's to save us right now.
STEEM prices are still struggling pretty hard against both the dollar and against Bitcoin. We are hovering right around the low that was set not too long ago and I believe that investors are losing patience and faith in the platform. I am still hopeful that we are going to see some drastic changes in the near future but that is going to take some serious commitment from the rest of the Steem community. The morale is at a low even with the "New STEEM" upgrades.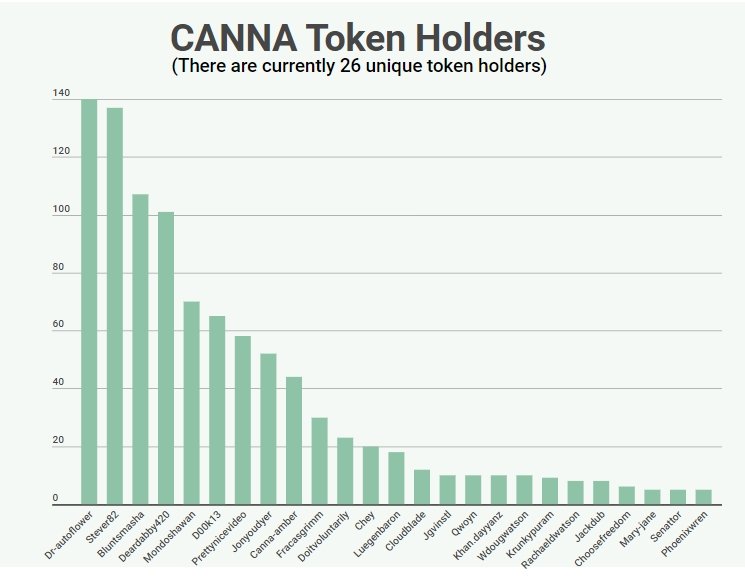 We haven't really been getting any new token holders the past two weeks, which I suspect is partly due to the reasons listed above. However there has been continued support from the existing token holders which has slowly brought up the total SP.
Once the prices of STEEM start to pick up again we should see some more interest in the Steem-engine tokens and the whole ecosystem. This will increase value across the board for both STEEM and CANNA holders.
Additionally I have been staking all of the token rewards like PAL, LEO and WEED so all of our CANNA holders are getting a bonus reward for using the corresponding hashtags (palnet, steemleo, weedcash). Over time our stake will continue to increase and so will the layered vote rewards.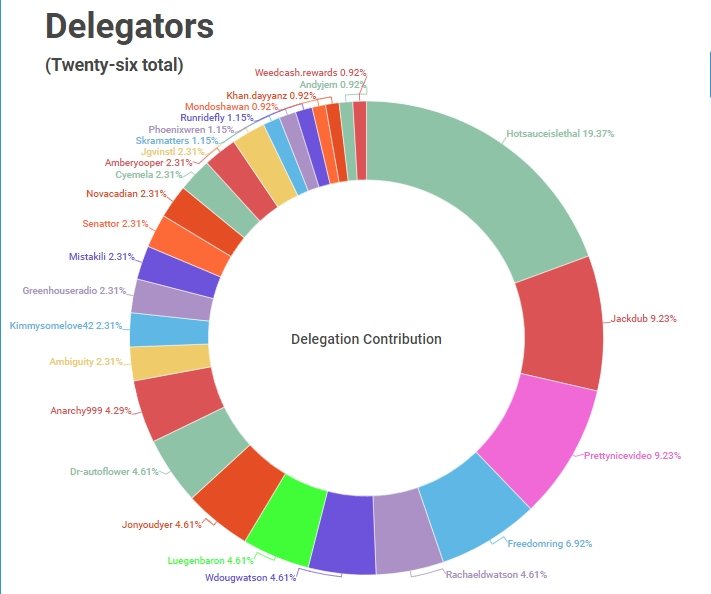 The number of delegators has been slowly increasing so I have expanded the rewards pool capacity yet again to 2000 SP now. By delegating to @Canna-Collective you will be rewarded according to your proportional contribution on a weekly basis.
This past week because of the bugs and hardforks the Steem blockchain halted and we were not paid out on two different days. You may have noticed a slight decrease in payouts this week but once things start to smooth out on the blockchain the rewards should pick back up again.
Generally we are seeing returns of 19%+ APR for passive delegation rewards. If you want to see increased ROI, and are actively creating posts, then considering our CANNA token which rewards holders in the form of a daily up-vote.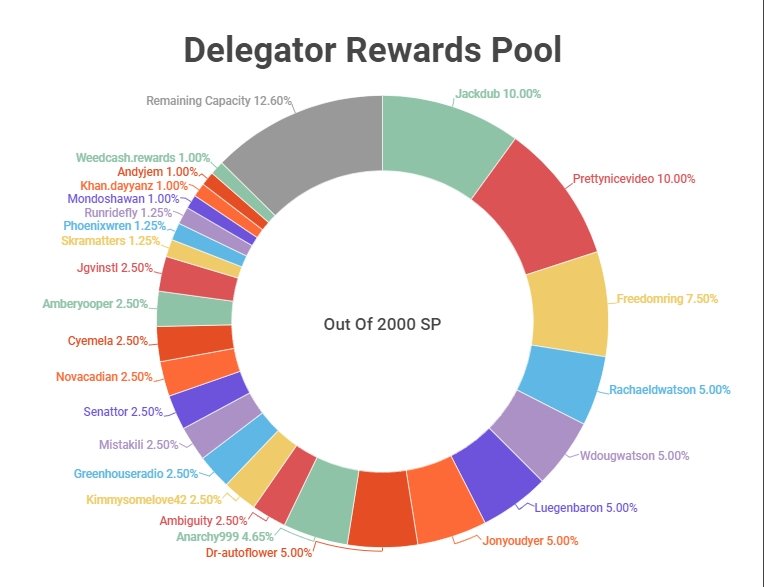 The rewards pool is sitting at 2000 SP and can be increased as needed. This system was designed to help support our community through passive rewards for small amounts of STEEM Power that you may not be utilizing. In the future this rewards pool will help generate some project funds, but currently it is paying out bonus rewards weekly.

Delegate 20 SP --------------- Delegate 50 SP-------------- Delegate 100 SP---------- Delegate 200 SP
Please consider delegating for passive rewards on your STEEM Power. In the future some of the rewards pool will be used to fund the project.
By delegating you are helping to contribute to our collective voting power and will be supporting your community- in return you will get a piece of the delegator reward pool payouts.
Payouts were a little late this week as I was sorting out a long distance move and was unable to access many of my files. This week everything should be back to normal so expect payouts on Sunday as per usual :)
Also I have been slowly creating about two new account claim tickets per week so we can start onboarding friends and family. Leave a comment down below if you know someone who could use a free and instant account!

*DISCLAIMER: This Canna-Collective Project Update is for information purposes only. Canna-Collective/Canna-Curate does not guarantee the accuracy of or the conclusions reached in this Project Update, and this paper is provided "as is". Canna-Collective does not make and expressly disclaims all representations and warranties, express, implied, statutory or otherwise, whatsoever, including, but not limited to: (i) warranties of merchantability, fitness for a particular purpose, suitability, usage, title or noninfringement; (ii) that the contents of this paper are free from error; and (iii) that such contents will not infringe third-party rights. Canna-Collective and its affiliates shall have no liability for damages of any kind arising out of the use, reference to, or reliance on this paper or any of the content contained herein, even if advised of the possibility of such damages. In no event will Canna-Collective or its affiliates be liable to any person or entity for any damages, losses, liabilities, costs or expenses of any kind, whether direct or indirect, consequential, compensatory, incidental, actual, exemplary, punitive or special for the use of, reference to, or reliance on this paper or any of the content contained herein, including, without limitation, any loss of business, revenues, profits, data, use, goodwill or other intangible losses.