Hello, and welcome to my page!
I was looking at the posts on my page today and realized that it's been over 2 weeks since I wrote an update for my cannabis chronicles. I hadn't really been thinking about it too much with all the other garden stuff going on, but then, there hasn't been anything much to write about for an update until now.
The plants have been continuing to grow like you would expect. Big Stinky has been doing well in the greenhouse since the last time I trimmed it and topped it. It's been putting on new growth from the side shoots where I took the tops off.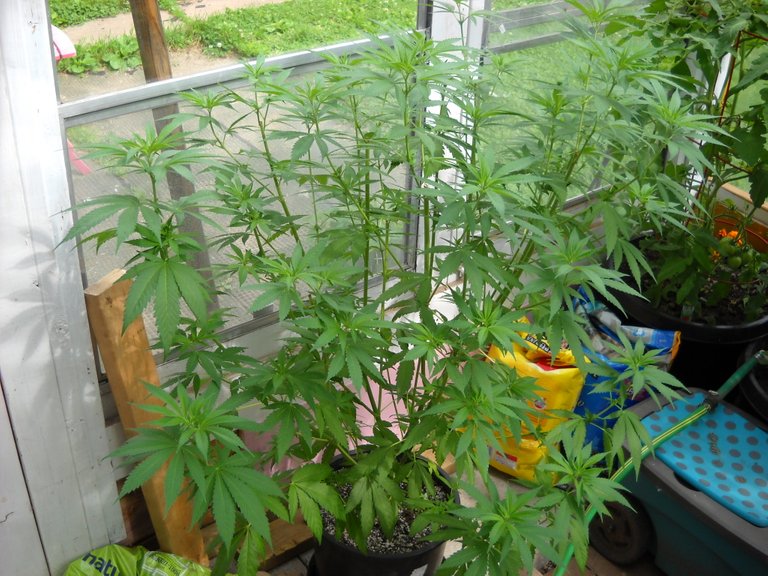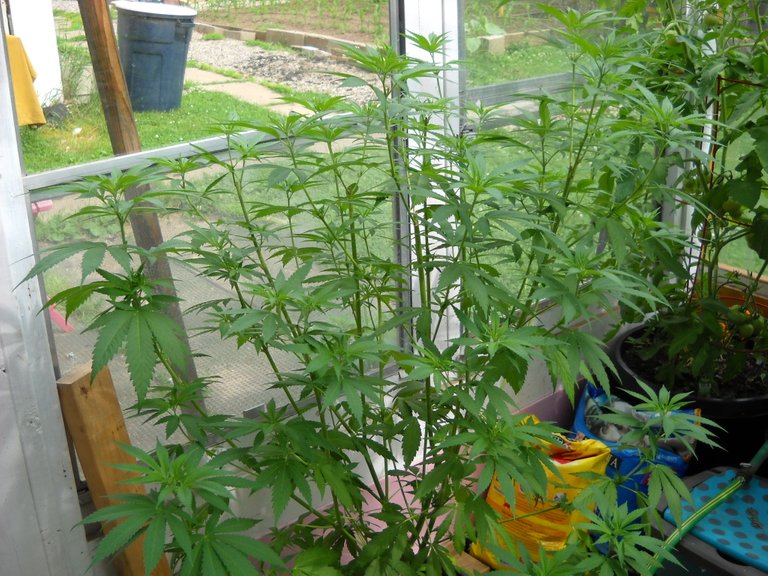 It seemed like it was drying out too fast, so I decided that I should put it in a bigger pot. I had a couple of pots that are larger than the ones that the plants are in, so I decided to put Big Stinky in that pot. I got a fresh bag of Happy Frog potting soil to use for the repotting. When I pulled the plant out of the old pot, I discovered that the plant was getting pretty rootbound, definitely time for a bigger pot. I discovered that the bigger pots that I have aren't enough bigger to be able to leave the plant in that pot for long, the root ball was almost as big as the new pot. Since I already had the plant out of the old pot, I finished repotting it in the slightly bigger pot. At least the slightly bigger pot is a couple of inches deeper, so I was able to get that much dirt under the roots of the plant. I guess I need to buy some bigger pots now. I thought about 5 gallon buckets, but that's not really much of an improvement either.
At least the plant doesn't seem to have suffered from repotting it.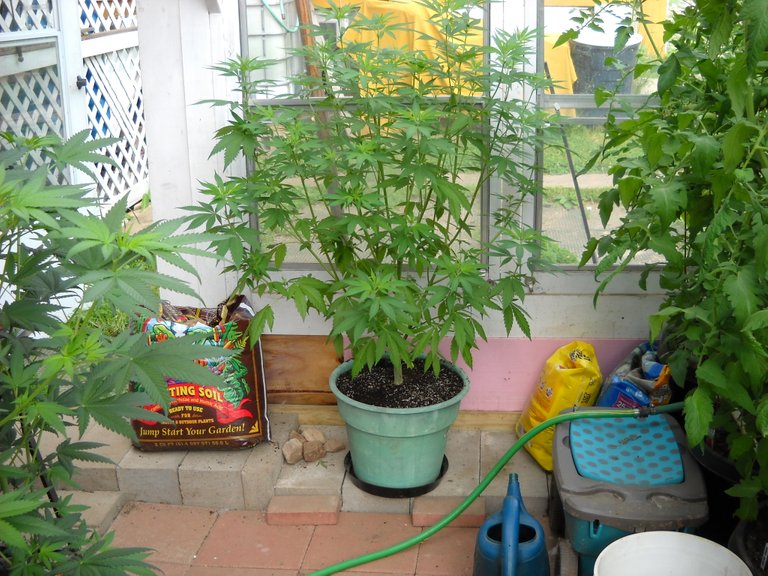 As for the Blue Dream plant, I decided to bring it out to the greenhouse also. It just wasn't getting enough light from the setup that I had for it. It just wasn't growing in a normal shape, it was getting bunched up from growing toward the light fixture. I think it's doing better now that it has much better light exposure in the greenhouse.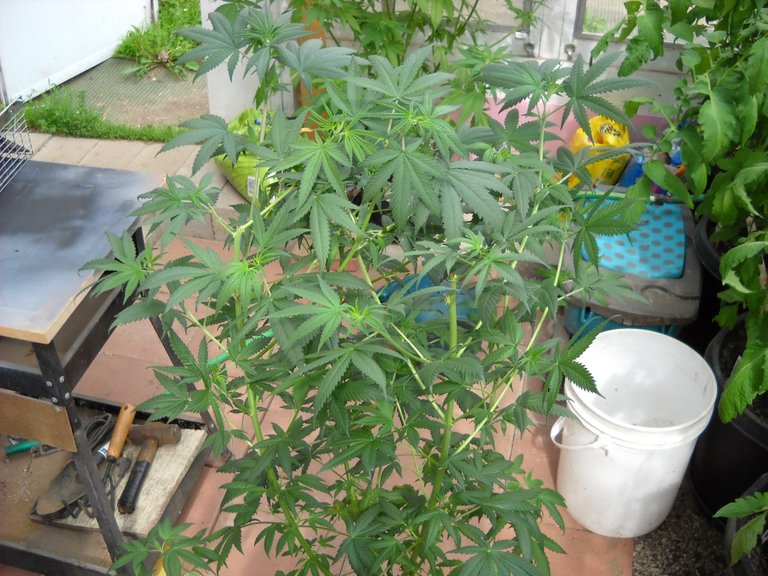 You can see some of the uneven growth in this picture.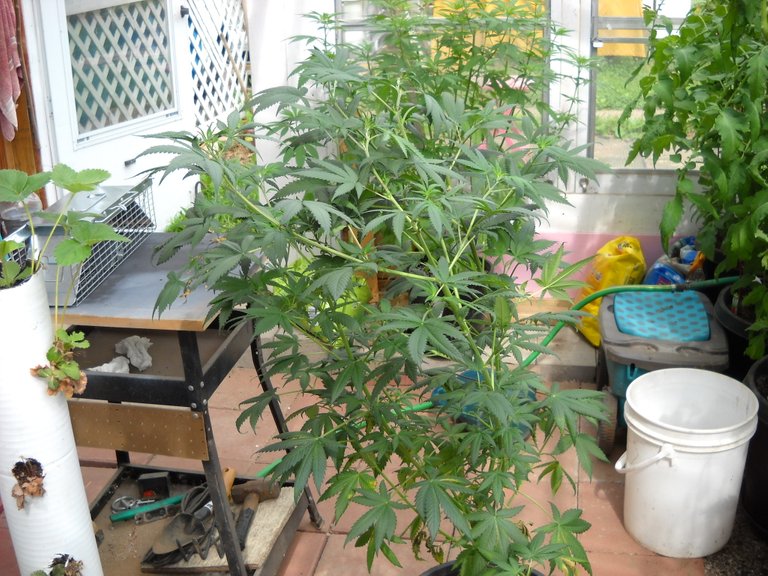 It's interesting how much darker green the leaves are on this plant than they are on the Cannatonic plant. Perhaps that's why they call it Blue Dream.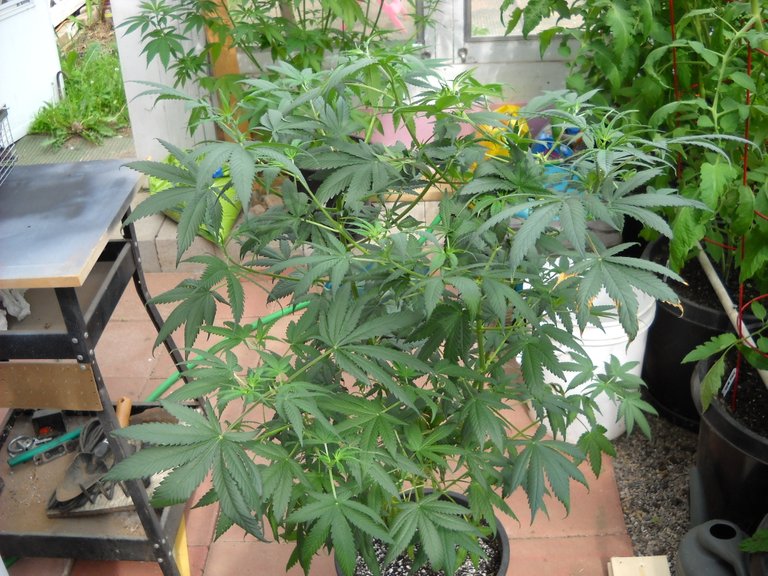 I started 2 clones of the Cannatonic plant a few weeks ago with the help of a local grower that I know. I wasn't sure how they would turn out, but they didn't die. They kind of looked like they weren't going to make it for a while, but they're still alive.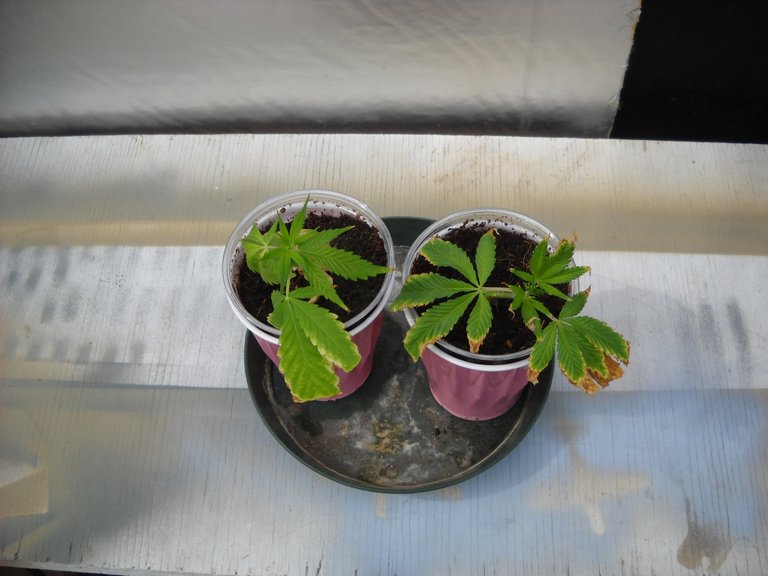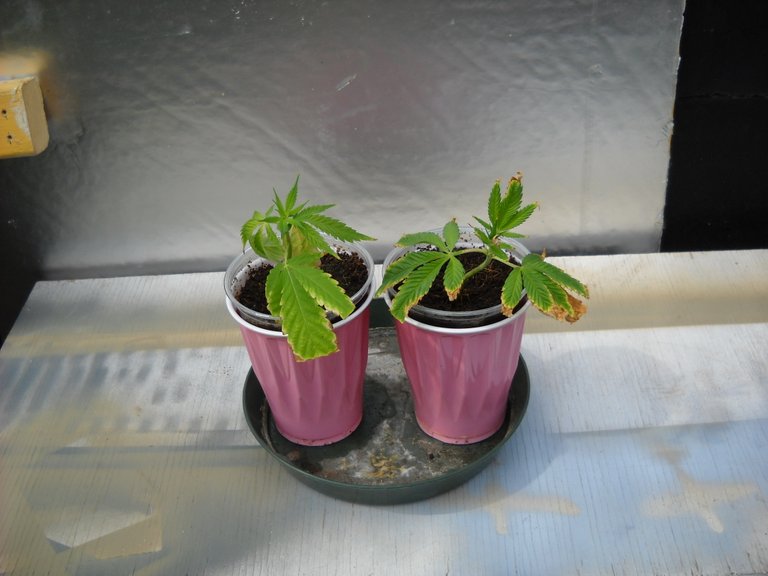 Both of these plants are in a double cup, the inner one is clear so that you can see the roots if the clone starts growing, and the outer one blocks the light from getting to the roots. I've been checking the plants every couple of days lately to see if there's any roots visible. When I checked today, one of the clones has visible roots now.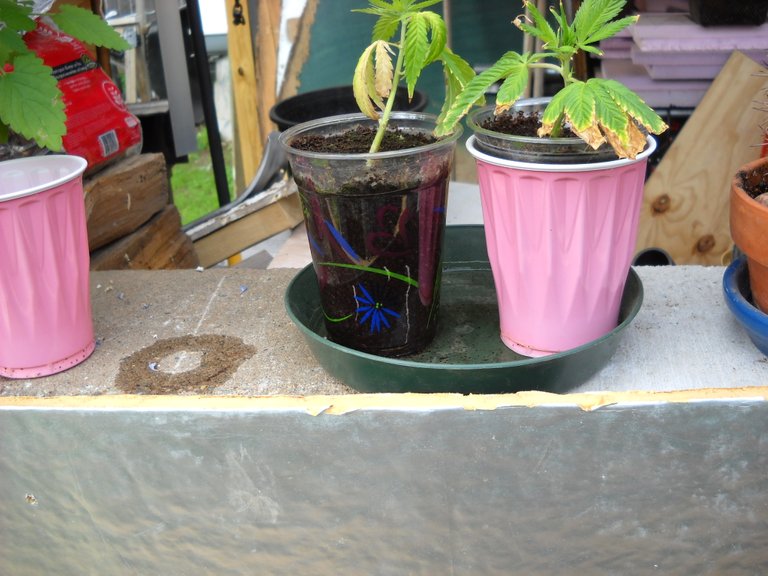 The little white lines are the roots, I didn't realize that the cups have a design on them until I took the pictures...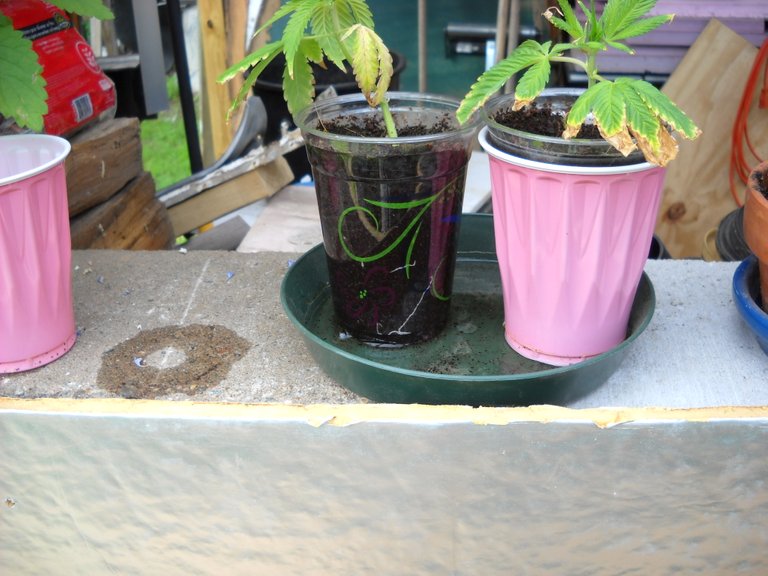 It won't be too long before I'll be able to plant that clone in dirt in a pot. I expect that the other clone will start showing roots also in the next few days. Then I'll have to figure out where to put them, the greenhouse is starting to get a bit crowded.
That's all I have for this cannabis chronicles update, thanks for stopping by to check it out!