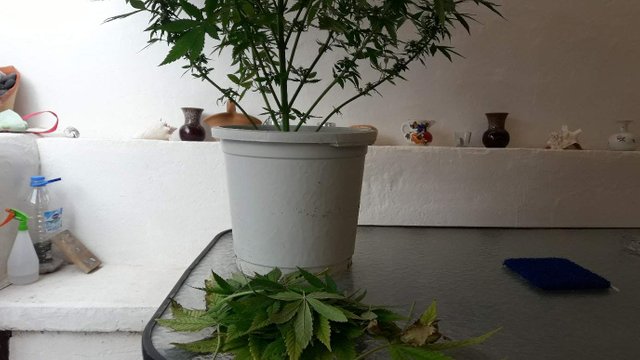 Fellow stemian @movingman suggested I should trim some lower branches. Enabling more nutrients to reach the buds.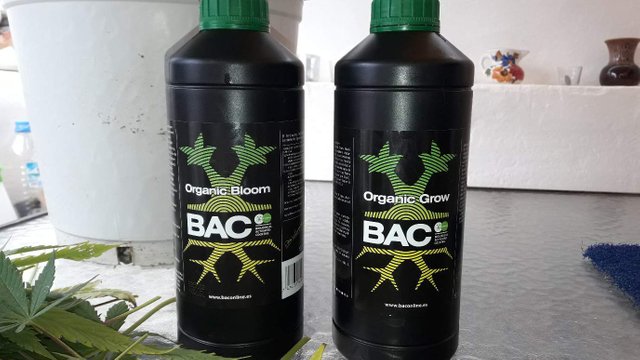 He also suggested I use organic feed.
Which I have been doing already. These are the liquid feeds I have used.
First the liquid grow. 6 mil. Per litre of water and when the buds came I switched to Liquid bloom at the same rate.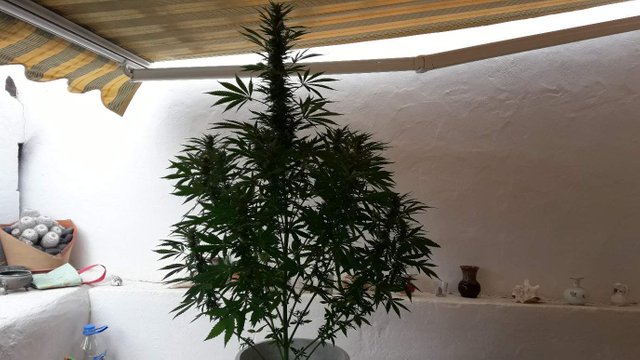 So let's hope she enjoyed her visit to the hairdressers.
So back to the sun for her.
Posted using Partiko Android