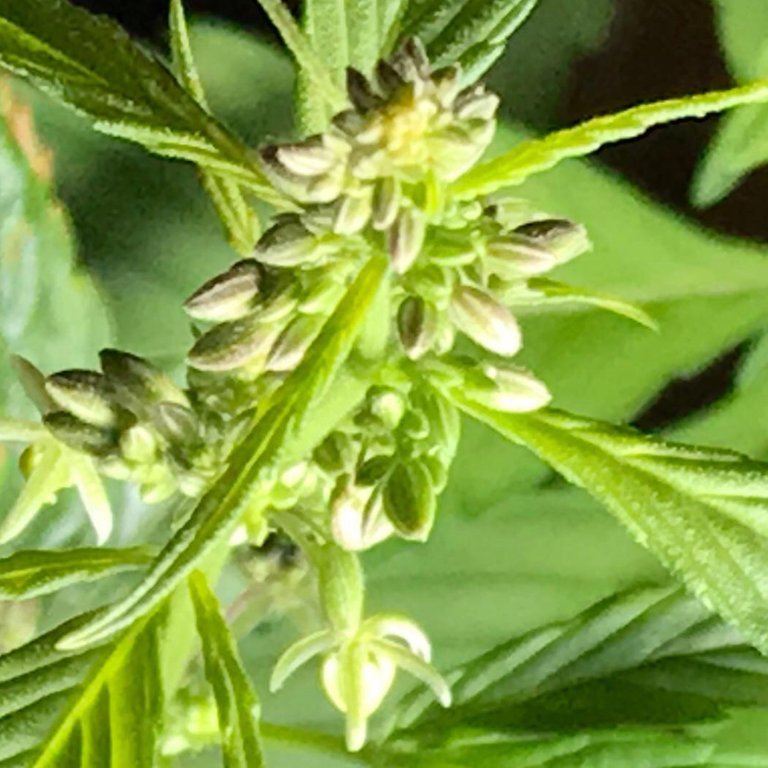 Growing this to make some Sturdy ropes and sails for my Ship.... maybe some seeds. Some good olde fashioned Freedom Dream CBD hemp ? This one has some pollen....
In the Olden days.... Hemp was used for a ship's sails, rigging and other ropes. Hemp was also treated with tar and used to fill the seams between the planks of a wooden hull in order to make ships watertight. This process is called caulking. Sailors' clothes were often made of hemp, and captains kept the ship's log on hemp paper.
Hemp is used to make a variety of commercial and industrial products, including rope, textiles, clothing, shoes, food, paper, bioplastics, insulation, and biofuel.
Dietary fiber: 4.0 g
Aspartic acid: 3.662 g
Glutamic acid: 6.269 g
Source: https://en.wikipedia.org/wiki/Hemp